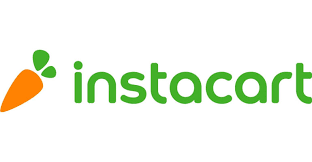 March 30, 2020
Instacart to Provide Safety Supplies for its Shoppers
Instacart, the North American leader in online grocery delivery, this week announced plans to distribute new health and safety supplies to full-service shoppers as a part of its ongoing commitment to safely serve all members of the Instacart community in the wake of COVID-19.
The company has been actively working with local and federal authorities to monitor the COVID-19 situation as it evolves and adhering to recommendations from public health officials to ensure the company is taking the appropriate precautionary measures to keep the entire Instacart community safe.
"During the last month, our team has had an unwavering commitment to prioritize the health and safety of the entire Instacart community. We've been evaluating the COVID-19 crisis minute-by-minute to provide real-time support for Instacart shoppers and customers throughout North America. We're in close contact with the Centers for Disease Control and other medical experts to ensure our policies, guidelines and resources are aligned with their recommendations as this situation evolves," said Nilam Ganenthiran, President of Instacart. "Within days of the COVID-19 outbreak in the US, we rolled out retroactive sick pay for in-store shoppers nationally and extended pay for all shoppers affected by COVID-19. We were the first company to launch 'Leave at My Door Delivery' to give our customers and shoppers a safer, more flexible delivery option. Last week, we announced a new COVID-19 bonus to increase pay as Instacart shoppers step up as household heroes for customers. And now, we've sourced, manufactured and are distributing our own hand sanitizer in an effort to expedite distribution lead times and work around supply chain shortages. Our teams will continue to operate with a sense of urgency on creative solutions to help ensure Instacart shoppers have access to health and safety supplies as quickly as possible."
During the last few weeks, Instacart has been taking proactive measures to maintain a safe environment for shoppers nationwide, including working closely with local teams to provide disinfecting supplies for in-store shoppers, staging areas and sanitation stations in collaboration with retail partners. Given the broad supply chain shortages for supplies like hand sanitizer, Instacart worked with a third-party to manufacture its own hand sanitizer for Instacart shoppers to overcome the existing inventory delays and global supply chain scarcity, without taking away resources from healthcare workers. The product is a liquid spray ethyl alcohol-based hand sanitizer, which will ship in the next week. The independently-developed hand sanitizer that Instacart is providing meets CDC guidance for alcohol-based hand sanitizer and can be used when soap and water are not readily available. The hand sanitizer spray will be available via a website built for the shopper community where shoppers will be able to request the product by logging in with their Instacart shopper email address.
To continue to meet the growing customer demand for grocery delivery and pickup, last week the company announced plans to bring on an additional 300,000 full-service shoppers during the next three months. In the last week alone, Instacart has already added nearly 50,000 new shoppers to its platform. In the coming weeks, this will help the company more effectively serve customers nationwide and support communities during this time of need.
In the last month, Instacart has introduced a number of guidelines, resources and new product features to further support the health and safety of all Instacart shoppers, including:
New Shopper Health & Safety Guidelines — Instacart shoppers now have access to a

robust set of guidelines

, developed in close partnership with a panel of health and safety experts and reviewed by the CDC to ensure shoppers have the resources they need to shop safely.

Sick Pay for In-Store Shoppers — All Instacart part-time employees now have access to sick pay, an accrued benefit that can be used as paid time off if they are absent from work due to illness or injury.

COVID-19 Bonuses for In-Store Shoppers — The last month has been the busiest in Instacart's history due to the customer demand for grocery delivery across North America steadily growing in the wake of COVID-19. Instacart is increasing pay for its shopper community with new bonuses for all in-store shoppers, shift leads and site managers. Bonuses will be determined based on the number of hours worked from March 15 through April 15 and will range from $25 to $200 to further support employees.

 

Extended Pay for Part-Time Employees & Full-Service Shoppers Affected by COVID-19 — Instacart is offering up to 14 days of pay for any full-service shopper or part-time employee — including in-store shopper, shift lead, site manager, or Instacart Care agent — who is diagnosed with COVID-19 or placed in individual mandatory isolation or quarantine, as directed by a local, state, or public health authority.

Health & Safety Supplies for Shoppers — During the last few weeks, Instacart has been taking proactive measures to maintain a safe environment for shoppers nationwide, including working closely with local teams and retail partners to provide disinfecting supplies and sanitation stations for in-store shoppers. Additionally, the company has secured hand sanitizer to distribute to shoppers across the community with more supplies available in the coming days.

Shopper Batch Promotions — Shoppers in many zones can earn additional boosts on batches during certain times. Shoppers may be offered individual promotions based on their region, customer demand and other factors. Promotions may vary from $2 to $4 per batch and will be shown on the batch acceptance screen. Additionally, shoppers may receive quest promotions with extra earnings up to $50 for completing several batches during a certain timeframe. As customer demand has increased, these promotions are being offered more frequently to full-service shoppers nationwide.

Leave at My Door Delivery — Instacart was the first company to launch "Leave at My Door Delivery" to give customers and shoppers a safer, more flexible delivery option. Instacart has now rolled out "Leave at My Door Delivery" as the default setting for all deliveries across North America. This new setting provides more flexibility and convenience for customers while ensuring Instacart shoppers can deliver items safely. More than 60 percent of all orders placed by customers leverage the new "Leave at My Door Delivery" drop-off option.

 

Contactless Alcohol Delivery — During this time, shoppers will no longer see in-app prompts to collect a signature from the customer, unless it is required by the state they deliver in or the retailer. Shoppers are still required to scan a customer's ID to verify that they are of legal age — which can be done from a distance — and can now simply enter the date in the signature box in lieu of a customer's signature.

In-App Incident Reporting — The safety and security of the shopper community is our first priority and we want to make it as easy as possible for shoppers to get the immediate support they need. In the Shopper app, in the "Your Safety" section, shoppers can now select "Safety Incidents" and immediately begin an incident report.

Review Customer Order Issues — If a customer reports an order issue, such as a missing or damaged item, shoppers can now review these issues and respond with their own input. On the "How Am I Doing?" page in the Shopper app, shoppers can see customer feedback broken down by category and can respond to and report any order issue that is incorrect.

Ratings Forgiveness — All customer ratings under 5 stars are being removed during this period and a shopper's average star rating will not affect their access to batches during this time.

Canceling Batches Made Easier — Shoppers can choose the "cancel batch" button to cancel a batch up until the point they arrive at the store.

Automatically Canceling Out of Stock Orders — If a customer's entire order is out of stock, the order will be automatically canceled and the customer will be notified.

 

Mobile Checkout Available Everywhere — All shoppers in the U.S. can now use Apple Pay or Google Pay to pay at the register.