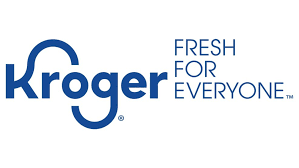 November 22, 2019
Kroger Launches New Bundling Feature and Holiday Promotion
Kroger and DRINKS, the operator of Wine-as-a-Service platform, announced the expansion of Kroger Wine with the launch of a new "build your own pack" feature. The expansion is debuting alongside a special Black Friday and Cyber Monday promotion for consumers.
The "build your own pack" feature allows shoppers to customize their packs by selecting each individual wine. The service features a collection of more than 45 award-winning wines chosen by winemakers and sommeliers due to the high-quality and value, along with classic flavor profiles.
"Kroger is continuously broadening how consumers engage with us no matter what their needs are. Our mission is to serve our consumers anything, anytime, anywhere and Kroger Wine represents an additional way our consumers can shop with us," said Jody Kalmbach, Kroger's Group VP of Product Experience. "With the new 'build your own pack' feature, Kroger has brought its industry-leading convenience and personalization to the online wine-buying experience and expanded our leadership in the wine category."
To celebrate Black Friday and Cyber Monday, Kroger Wine also announced a new promotion running from Nov. 25 through Dec. 9. Consumers can use a code to receive $50 off of all 12-pack wine collections.
The new announcements come on the heels of Kroger Wine's introduction in late 2018. The program established Kroger as the first grocery retailer to launch a ship-to-home wine service. Together, Kroger and DRINKS introduced new levels of innovation by merging online grocery with wine e-commerce.
"We are proud of our partnership with Kroger, which achieves the vision of making great wine accessible to more American households in the way consumers are increasingly shopping—online," said Zac Brandenberg, Co-Founder and CEO of DRINKS. "By leveraging our scalable platform, Kroger became the first grocery retailer of its kind to offer a ship-to-home wine program that brings the flexibility, convenience and personalization of e-commerce to the wine shopping experience. We are excited to work with Kroger to uniquely meet the tastes and needs of consumers around the US."
Kroger Wine first launched in 14 states. Earlier this year, the program expanded to consumers in Illinois, Massachusetts, New York and New Jersey. Recently, the program expanded to millions more in Arizona, making the service now available in 19 states and Washington, D.C.