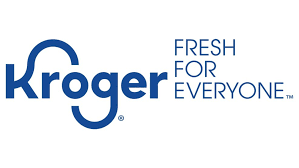 November 7, 2019
Kroger Launches New Logo and Brand Transformation Campaign
Kroger debuted its new logo and brand transformation campaign to celebrate its love of all customers and associates, food-first culture and long history.
"Kroger's new brand launch is a unifying framework for our seamless shopping experience that is designed to deepen our connection with consumers and associates today and into the future, support our business transformation and provide an elevated creative approach," said Mike Donnelly, Kroger's evp and COO. "Kroger chose Fresh for Everyone as our leading brand message because it is inclusive, clear and memorable and supports our vision of serving America through food inspiration and uplift."
"Kroger believes that everyone deserves to have access to fresh, affordable and delicious food, no matter who you are, how you shop or what you like to eat," Donnelly continued. "Kroger's winning combination of assets puts our team in a unique position to deliver fresh for everyone."
The contemporary evolution of the redesigned Kroger logo reflects the company's strong, food-rich heritage by retaining the shape and movement of the iconic 'K' and 'G' loved by generations of Kroger consumers.
Fresh for Everyone is Kroger's brand ethos. The universal tagline is simple and designed to drive an instant understanding of the uniquely egalitarian American brand, underscored by Kroger's commitment and belief that everyone should have access to fresh, affordable and delicious food.