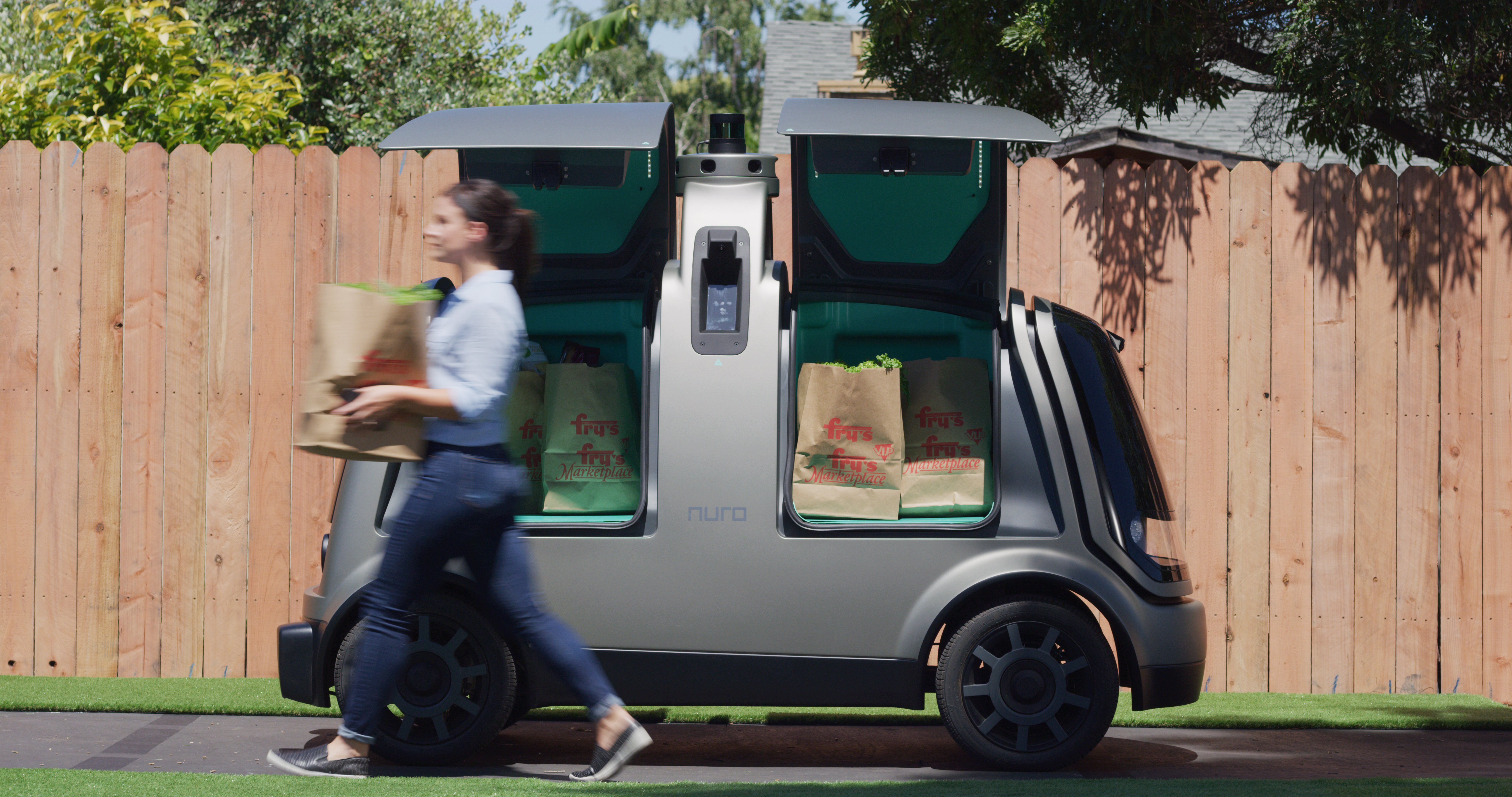 August 16, 2018
Kroger, Nuro launch automated curbside delivery  
On Aug. 16, The Kroger Co. announced it would start testing automated grocery deliveryusing Nuro's new self-driving delivery vehicles to its customers' curbsides beginning today. Kroger and Nuro announced their partnership in June 2018.
The pilot run will take place at a single Fry's Food Stores located on 7770 East McDowell Road in Scottsdale, Arizona. Customers can shop on Fry's Food Stores' website or mobile app and place their order based on slot availability beginning Aug. 16. Customers can schedule their grocery orders for same-day or next day delivery at a $5.95 flat fee.
"Scottsdale is proud to be the home of Kroger and Nuro's partnership," said Scottsdale Mayor Jim Lane. "We welcome innovative technology that can benefit the lives of Scottsdale residents. We feel this partnership holds tremendous potential and promise, and offers our residents real, not-yet-experienced convenience for everyday routines," Lane said.
"We're excited to launch our autonomous vehicle delivery pilot with Fry's in Scottsdale," said Kroger Chief Digital Officer Yael Cosset. "Kroger wants to bring more customers the convenience of affordable grocery delivery, and our pilot with Nuro will help us test and learn to understand customer acceptance of autonomous vehicles in our seamless offering. We thank Arizona Governor Doug Ducey, Scottsdale Mayor Jim Lane, and the Scottsdale community for being terrific partners and for supporting customer-focused innovation," Cosset added.
"Arizona is home to some of the most innovative autonomous vehicle testing," said Nuro Co-Founder Dave Ferguson. "We're proud to contribute and turn our vision for local commerce into a real, accessible service that residents of Scottsdale can use immediately. Our goal is to save people time, while operating safely and learning how we can further improve the experience," Ferguson said.
Nuro will begin the pilot using its self-driving Toyota Prius fleet and will introduce its custom R1 driverless vehicle this fall.