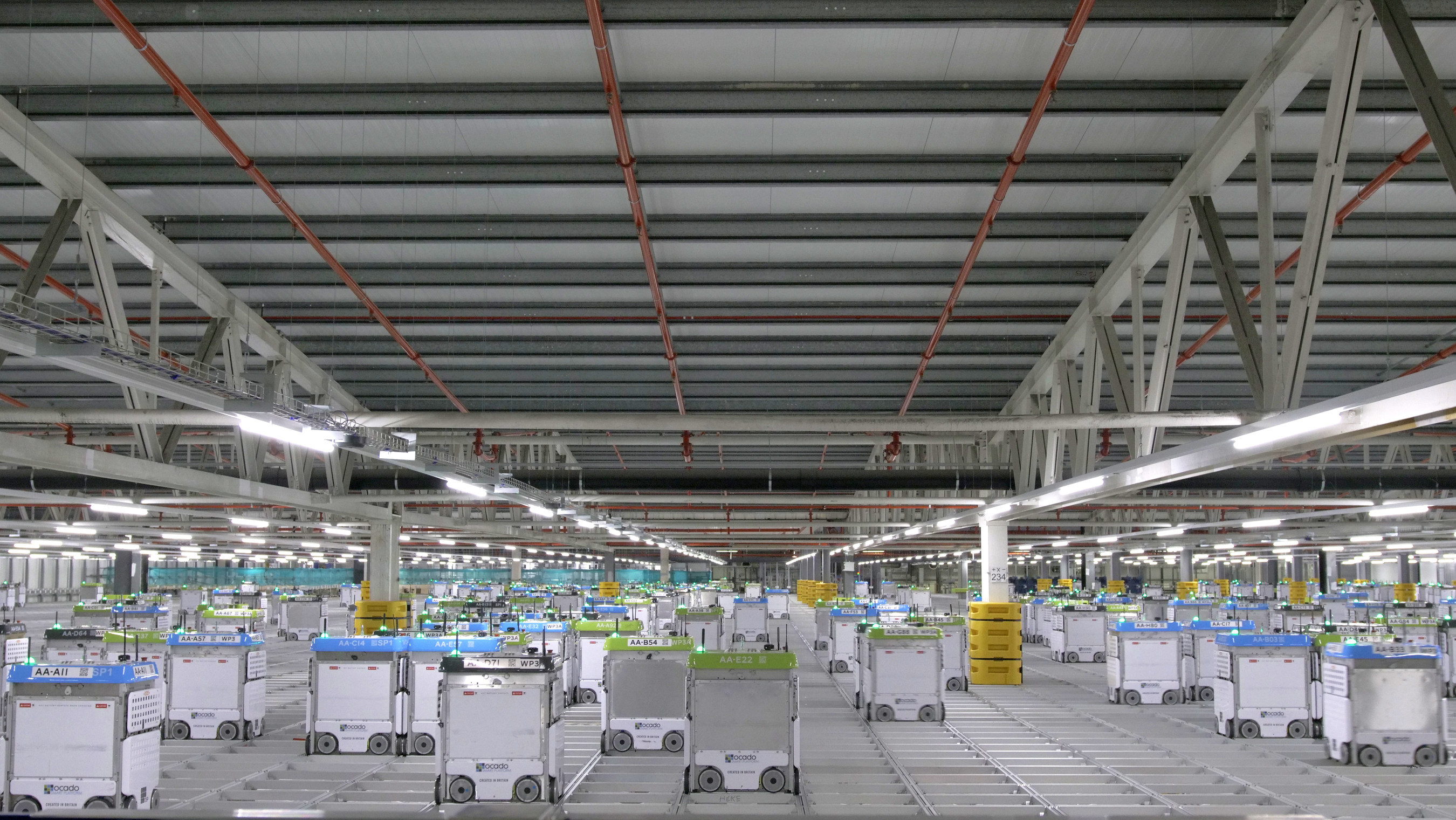 November 20, 2018
Kroger, Ocado choose Cincinnati for first customer fulfillment center
On Nov. 19, 2018, grocery retailer Kroger and UK-based online grocer Ocado selected Cincinnati for their first customer fulfillment center (CFC) in the US. The automated warehouse facility with digital and robotic capabilities, called a 'shed', will be constructed in Monroe, Ohio, north of Cincinnati.
The CFC model will be replicated to serve customers across America. Kroger plans to open 20 CFCs to support its seamless vision. The CFC will introduce innovative robotics technology, allowing for next-generation automated storage and retrieval. Kroger is investing $55 million to build the first shed, which will measure 335,000 square feet and is expected to generate more than 410 new jobs.
"Kroger is joining with the best partners in the world to co-innovate and leverage technology to redefine the customer experience," said Rodney McMullen, Kroger's chairman and CEO. "We are incredibly excited to partner with Ocado to transform the industry and deliver on our Restock Kroger vision to serve America through food inspiration and uplift. This Kroger shed, powered by Ocado, will accelerate our ability to provide customers with anything, anytime and anywhere," Mc Mullen said.
"We are delighted to be supporting Kroger in its efforts to transform the service and value it brings to US customers," said Luke Jensen, CEO of Ocado Solutions. "Today's announcement of the first CFC is an important first step to making that happen. It's all the more exciting that this CFC will serve Kroger's hometown of Cincinnati," Jensen said.
Earlier this year, Kroger and Ocado announced an alliance to bring to the US Ocado's unparalleled innovation and technologies. In October, the companies signed a master services agreement to further solidify their partnership.