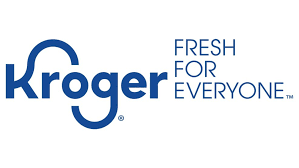 April 1, 2020
Kroger Provides Business Update Related to COVID-19
Kroger filed its annual report on Form 10-K and announced business updates in response to the impact from the novel coronavirus (COVID-19).
"Kroger's most urgent priority is to provide a safe environment for associates and customers, with open stores, comprehensive digital solutions and an efficiently-operating supply chain, so that our communities have access to fresh, affordable food and essentials," said Rodney McMullen, Kroger's Chairman and CEO. "We are so proud of our dedicated associates who are on the front lines serving our customers when they need us most. A huge thank you to all of our associates, whose efforts are nothing short of heroic."
After experiencing strong sales in February, the COVID-19 pandemic triggered a significantly greater lift in sales across both physical retail stores and digital channels in March. Consumers shop with Kroger in times of uncertainty because it is a brand they trust. In addition, Kroger has made significant investments for several years to enhance the seamless ecosystem for shoppers. As consumers look for more digital solutions during the pandemic, Kroger is well-positioned to support them with pick-up, delivery and ship to home solutions. To advance operations and support the accelerated sales growth, the Kroger family of companies is making investments in its workforce, associate and shopper safety and the supply chain.
Kroger leadership is closely monitoring the impact of the pandemic on food retail across global markets. From early observations, Kroger is seeing trends similar to other markets affected by the pandemic. The Kroger family of companies started to see a significant shift in consumer behavior during the last few days of February as shoppers started stocking up. Sales sharply accelerated in March with identical retail supermarket sales without fuel up approximately 30 percent. This was driven by dramatically heightened demand in the middle of the month as households were stockpiling, which then tapered, but remained higher than normal in the final week, as shoppers adjusted to the new dining, work and travel restrictions. The demand has been broad based across grocery and fresh departments. It is too early to speculate what will emerge as the "new normal" in food consumption at home or what the impact on sales will be in future periods.
The Kroger family of companies is investing in special pay above regular wages for frontline hourly associates, providing expanded paid sick leave and hiring a record number of new associates. It likewise is investing in safety protocols throughout its operations, including more frequent and rigorous cleaning and sanitization procedures in stores, distribution centers and manufacturing facilities. Kroger is also investing in its supply chain to expand capacity where possible. These investments are supporting associates, households and communities through the pandemic and will help the company emerge stronger as a result.
"We are seeing strong sales and are at the same time investing in our business to support our customers and associates through the current uncertainty," said Gary Millerchip, Kroger's chief financial officer.
As a result of recent trends, Kroger expects first quarter identical sales excluding fuel and adjusted EPS to be better than the annual growth rate provided in guidance for full year 2020.
Looking towards the rest of the year, Kroger expects volatility in sales throughout the year as the impact of COVID-19 on the consumer evolves, and anticipates the following to have an impact on full-year results:
      Continued investments to help our customers and associates through the COVID-19 pandemic.

      Delay of certain cost-saving initiatives to focus all resources where they are needed most in the short term – to address the impact of COVID-19. The company has plans in place to resume these initiatives quickly, when the timing is right.

      Uncertainty surrounding the longer-term impact of COVID-19, including the length of travel and other restrictions, on food and grocery sales, fuel and alternative profit streams.

      Potential long-term shift in customer behavior toward eating more food at home.
In light of all these factors, Kroger leadership believes maintaining current guidance is prudent at this time and is therefore reconfirming guidance for full year 2020.
Kroger's financial model has proven to be resilient throughout the economic cycle. Kroger continues to generate strong free cash flow and maintain strong liquidity. As a precautionary measure to reduce reliance on the commercial paper market and preserve financial flexibility in response to the coronavirus pandemic, Kroger proactively borrowed $1 billion under its revolving credit facility on March 18, 2020. Cash and temporary cash investments were approximately $2.3 billion and there were no commercial paper borrowings outstanding immediately following the draw down. To maintain financial flexibility, Kroger has decided to pause additional share repurchases during the fiscal first quarter. Kroger had already repurchased $355 million shares during the quarter under its $1 billion board authorization announced November 5, 2019, leaving $245 million remaining under the authorization. Kroger remains committed to maintaining a net total debt to adjusted EBITDA ratio target range between 2.30 to 2.50.
Kroger provided additional details of the associate investments, which can be found here.