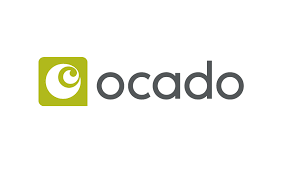 January 27, 2020
Kroger to Open High-Tech Customer Fulfillment Center in Frederick, Maryland
The Kroger Co. is partnering with Ocado, a world leader in technology for grocery e-commerce, to open its latest Customer Fulfillment Center (CFC) in Frederick, MD.
"Kroger is incredibly excited to construct one of our industry-leading Customer Fulfillment Centers in Maryland in relationship with Ocado to bring fresh food to our customers faster than ever before," said Robert Clark, Kroger's senior vice president of supply chain, manufacturing and sourcing. "Through our strategic partnership, we are engineering a model for the region, leveraging advanced robotics technology and creative solutions to redefine the customer experience."
Kroger has partnered with Ocado to accelerate its ability to provide customers with anything, anytime, anywhere. The CFC model – an automated warehouse facility with digital and robotic capabilities – will be used to serve customers across the region.
"We are excited to bring Kroger and Ocado's latest automated warehouse to Frederick," said Luke Jensen, CEO of Ocado Solutions. "This site will be key to delivering amazing grocery experiences to households across Maryland, Pennsylvania and the District of Columbia. It will also create fantastic job opportunities for engineers looking to work alongside state-of-the-art robotics and automation. The warehouse will be a key component of the seamless fulfillment ecosystem that Kroger is developing for customers across the United States. Ocado's proven technology will allow Kroger to achieve the lowest cost-to-serve in the market, combined with the best freshness, accuracy and service."
This new 350,000-square-foot CFC will accelerate Kroger's ability to expand its products to a larger footprint. Upon completion, 400 new jobs will be created with up to 100 more added later as the service area of this facility expands.
The facility will be located at 7106 Geoffrey Way in Frederick, MD. It is expected to become operational 24 months after the site breaks ground and will service several markets, including Washington D.C., Baltimore and Philadelphia.