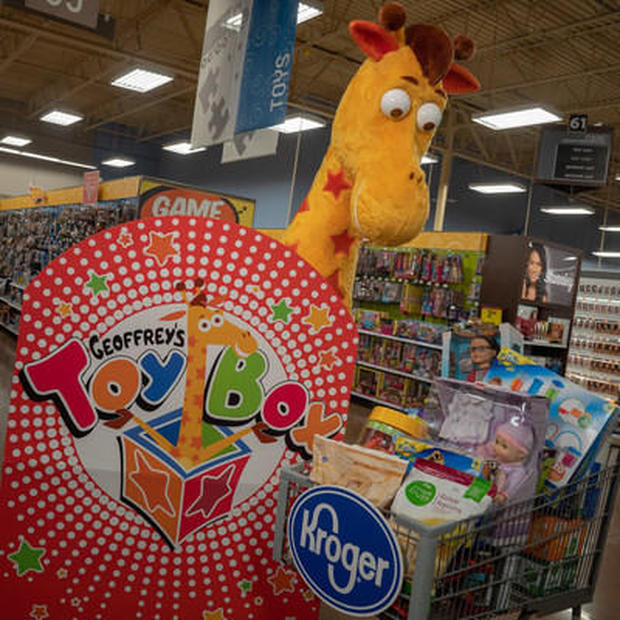 November 5, 2018
Kroger toys with Geoffrey to boost holiday sales
On Nov. 2, 2018, retail giant Kroger Co. announced that it had partnered with Geoffrey's Toy Box – formerly Toys 'R' Us – which declared bankruptcy last year. The agreement will see Geoffrey's Toy Box set up shop in about 600 Kroger stores that will have an exclusive toy selection ranging from $19.99 to $49.99 with brands including Imaginarium, Journey Girls, Edu Science, You & Me, Just Like Home and Animal Zone. Kroger announced that the product mix will vary by location.
"Geoffrey's Toy Box delivers a unique shopping destination within Kroger stores," Robert Clark, Kroger's senior vice president of merchandising, said in a statement. "We're excited to offer Geoffrey's Toy Box this holiday season to provide our customers with the opportunity to purchase a selection of toys once exclusive to Toys 'R' Us," Clark said.
CBS News reported that a company called Geoffrey LLC was formed in October 2018 after funds that took control of the retailer's assets reversed plans on auctioning off its intellectual property, opting to try to resuscitate the brand instead.
Geoffrey the giraffe is a Toys 'R' Us mascot which Kroger hopes will help bring in shoppers through its holiday season. Kroger's bet on Geoffrey comes at a time when competing retailers have increased focus on the $27 billion toy market, of which Toys 'R' Us had a 12 percent market share.