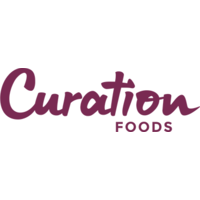 January 15, 2019
Landec renames Apio, Inc. to Curation Foods, Inc.
On Jan. 11, 2019 Landec Corporation announced that it was changing the name of its food business from Apio, Inc. to Curation Foods, Inc. to signify the completion of its strategic transition from a fresh packaged vegetable company to a branded, natural foods company.
Curation Foods will serve as the corporate umbrella for a portfolio of five natural food brands, including its flagship brand— Eat Smart packaged fresh vegetables and salad kits—as well as four emerging natural food brands, consisting of O Olive Oil & Vinegar premium artisan products, Now Planting pure-plant meal solutions and Yucatan and Cabo Fresh authentic guacamole and avocado products.
Expanding to five brands during the past two years, the Company has moved quickly to enhance its food offering with on-trend, plant-based products that contain 100 percent clean ingredients, deliver higher gross margins, and exhibit less sourcing volatility than its historical bagged produce products.
"The mission of Curation Foods is to provide access to fresh, delicious, plant-based foods made from 100 percent clean ingredients to as many people as possible in a way that preserves and protects our planet," said Molly Hemmeter, CEO and President of Landec. "The Curation Foods name represents a vision and a set of values that are shared across all of our brands and throughout our entire Company. Our employees have worked diligently over the last several years to expand our portfolio of natural products and build an efficient, fresh food supply chain that all of the brands can leverage to ensure high quality, 100 percent clean products reach the consumer in their freshest state possible," Hemmeter said.