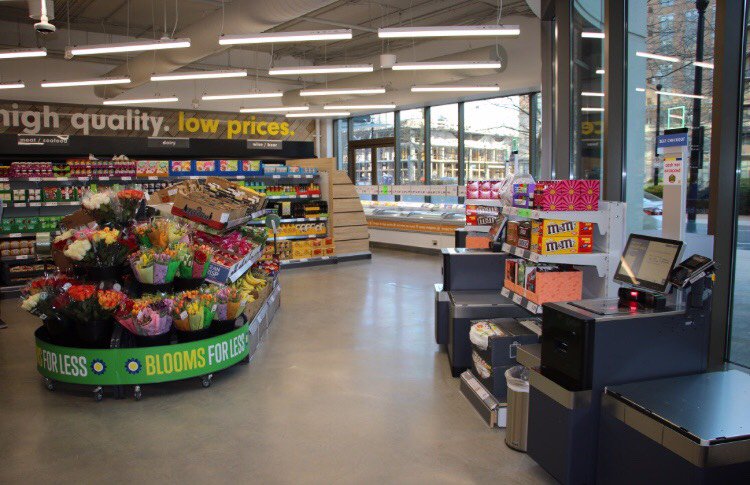 March 29, 2019
Lidl introduces 'Express' store in Arlington
On March 26, 2019 Lidl opened its small-format Lidl Express store at its headquarters in Arlington VA. Located on the company's ground floor, the store measures roughly 1,000 sq. ft., a departure from its usual 20,000 sq. ft. stores.
Lidl Express will offer customers fresh groceries and local produce such as tomatoes and lettuce. Also, the store will offer more convenience store offerings such as coffee, fresh-baked snacks, prepared foods and beer and wine. Located at the company's headquarters, the store will serve mostly Lidl employees looking for quick food options.
Washington Business Journal reported that Lidl spokesperson Will Harwood said, "The main goal of the store was to bring the products we all work so hard on closer to the team." Harwood also added that there were no plans for additional Lidl Express stores in the US. "Right now, it's just this space, but it shows how agile and adaptive Lidl can be," Harwood said.
The small-format store is not Lidl's first. In 2008, Lidl opened its first Express store in the UK. The store measured around 6,000 sq. ft. and offered food items, coffee, a reduced non- food section with higher price tags. After offering produce through its online store in 2016, Lidl opened an Express store in Schönberg, Berlin with a deli, bakery counter, checkouts without conveyer belts and with grocery pick-up options for customers.