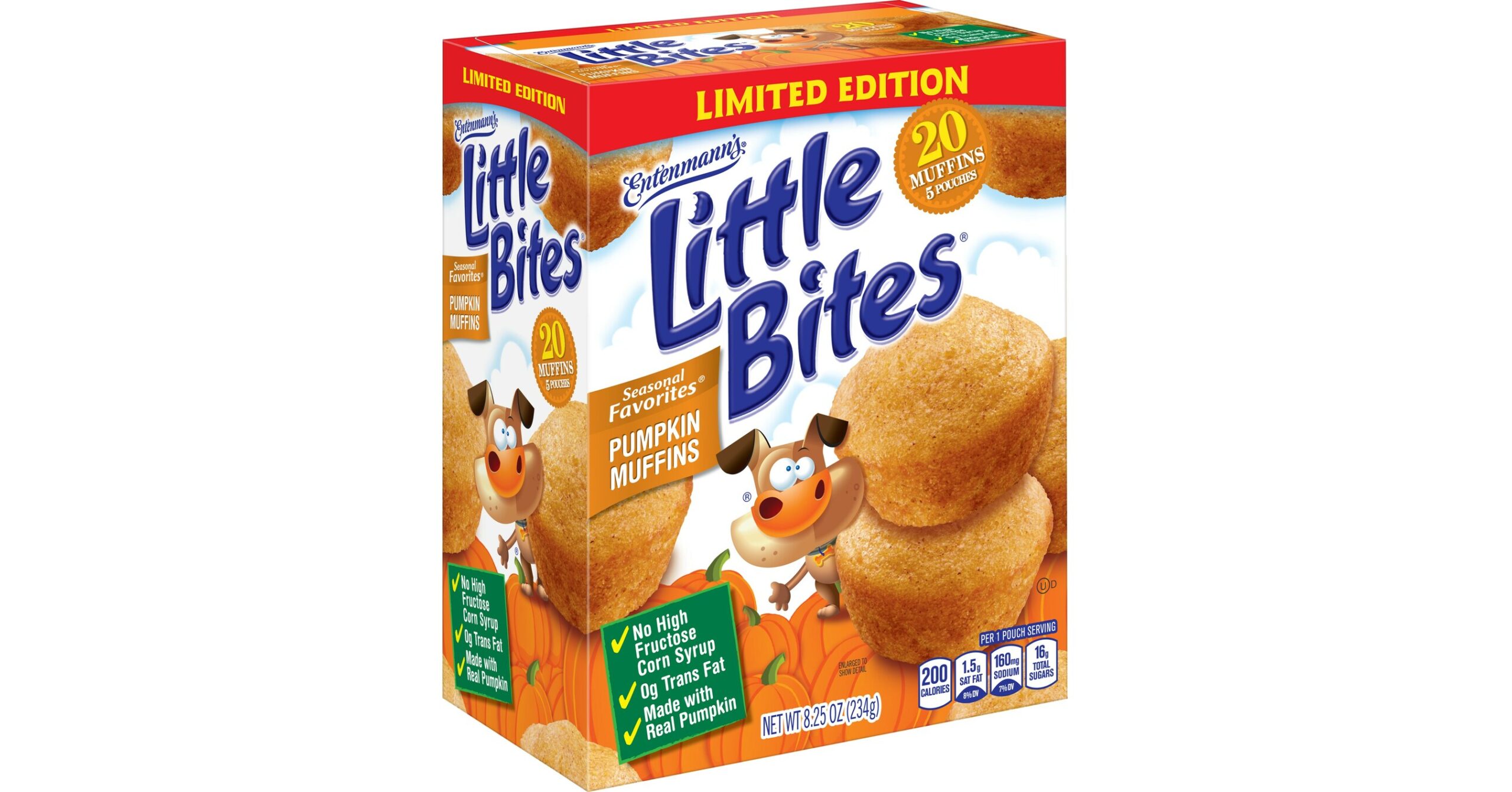 August 11, 2023
Little Bites Pumpkin Muffins Back for Limited Time
Just in time for Fall, Little Bites Snacks is bringing back an iconic seasonal favorite: Little Bites Pumpkin Muffins, available nationwide now through October 2023.
"Little Bites Pumpkin Muffins have become an autumn staple for those looking to savor the cozy flavors of the season, which is why we're thrilled to bring back this fan-favorite product for yet another year," said Moira Flood, Marketing Director for Little Bites Snacks. "We're proud to continue providing families with snacks that help them create little moments that feel really big each season, and we're looking forward to seeing all the ways our muffins are enjoyed this Fall!"
Limited Edition Little Bites Pumpkin Muffins are the latest addition to the brand's line of easy, pre-portioned pouches filled with baked snacks. At 200 calories per pouch and with no high fructose corn syrup and 0g trans-fat, Little Bites Pumpkin Muffins are the perfect snacking solution for today's busy families.
For more information about Entenmann's and our Little Bites products, visit www.entenmanns.com.