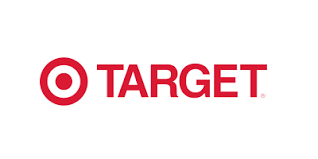 January 17, 2020
Mark Schindele Named New Target evp and Chief Stores Officer
Target announced that Mark Schindele is the new evp and Chief Stores Officer following the retirement of Janna Potts who currently holds the position.
Schindele will also join Target's Leadership Team. He has been with the company for nearly 20 years, most recently serving as its SVP of Properties. In that role, he was responsible for leading the Target's ambitious remodel and small-format strategies, elevating the shopping experience and introducing Target to new guests in densely populated areas. Prior to that, Schindele held leadership positions in Merchandising, Sourcing and Operations.
Potts has been with Target for 30 years, serving in a variety of leadership roles during that time. Most recently, she played a critical role as the lead architect in the successful rollout of an entirely new operating model for Target's nearly 1,900 stores, enhancing the retailer's focus on guest service and fueling the growth of its digital business through a suite of convenient store-based delivery and pickup options. She will remain with the company in an advisory role until May 1.
"Over the course of her 30 years with the company, Janna has made many significant contributions, including transforming the role our stores play in delivering for our guests in this new era of retail. We wish her the best as she prepares for retirement," said Chairman and CEO of Target Corp. Brian Cornell. "As we look ahead, I'm confident Mark brings the right set of diverse experiences to realize even more potential for Target. His passion for retail, Target and our team, coupled with his understanding of our end-to-end business, make him well-positioned to lead our Stores organization into 2020 and beyond."
Additionally, the retailer announced the appointment of Christina Hennington to evp and CMO, Hardlines, Essentials and Capabilities, and Jill Sando to evp and CMO, Style and Owned Brands, effective immediately. Both Hennington and Sando will join Target's Leadership Team. In their roles, Hennington and Sando will collaborate closely with Stephanie Lundquist, Target's evp and President of Food and Beverage, on the development and execution of a unified Merchandising strategy for the retailer.
"Christina and Jill are seasoned leaders and incredibly talented merchants, and during their respective tenures, both have driven outstanding outcomes that compel guests to choose Target," said Cornell. "The appointments we're making today with Mark, Christina and Jill underscore the expertise and deep bench of talent we continue to develop at Target, and I have every confidence in their ability to create opportunities that will fuel future growth for our Company."