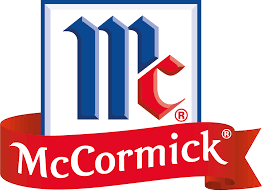 November 1, 2022
McCormick Announces Lisa Manzone Retirement
McCormick & Company has announced that Lisa Manzone, Senior Vice President, Human Relations, will retire effective December 31, 2022.
Manzone has been the Chief Human Relations Officer for McCormick and serves on the company's management committee, its highest leadership team, for the past seven years. She has successfully overseen the development and execution of the company's global people strategy and has been an excellent employee advocate. Manzone is currently serving as the Secretary of the Compensation and Human Capital Committee of McCormick's Board of Directors.
Manzone's 15-year career at McCormick includes a track record of success and impact. She elevated McCormick's global HR leadership team to establish strong business partnerships and Centers of Excellence, while also optimizing the company's global operating model. Manzone has overseen the continued building and deepening of McCormick's Talent and Learning, Diversity, Equity and Inclusion and Organization Effectiveness teams. Throughout the global Covid-19 pandemic, Manzone championed and advocated for employee health and safety, continuous listening, wellbeing and workplace flexibility.
"Lisa has been an integral part of McCormick's leadership team, a thought leadership partner to me and an advocate for McCormick's 14,000 global employees," said Lawrence E. Kurzius, Chairman and CEO of McCormick & Company. "Her commitment to our business and her passion and energy for our Power of People principle and our people-first culture has left a lasting legacy and will be remembered now and into the future."
Manzone is actively involved in the community and currently serves as the Chair of the WYPR Board of Directors, where she has volunteered as a Board Member since 2017. She is also an Emeritus Member of McCormick's Global Multiple Management Board.