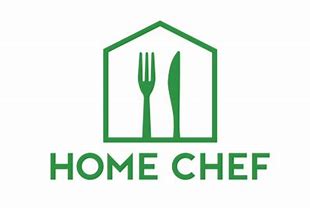 April 7, 2020
Meal Solutions Company Home Chef Donates $100,000 to Feeding America
Home Chef, a leading meal solutions company, announced today it will be donating $100,000 to Feeding America, allowing customers to make donations and providing discounts for frontline workers during the COVID-19 pandemic as part of its newly created "Home Chef Helps" initiative.
Home Chef will make a donation of $100,000 to Feeding America, the nation's largest hunger relief organization, to aid food banks supporting people impacted by the public health crisis. This contribution to Feeding America's COVID-19 Response Fund will be distributed throughout communities where need is the most significant.
"We are extremely grateful to Home Chef for their commitment and efforts towards alleviating hunger in communities throughout the US," said Lauren Biedron, VP of Corporate Partnerships at Feeding America. "During this time of increased need, their support will make a difference for our neighbors who are struggling to put food on their tables."
Home Chef is also calling on its customers to aid in this effort. Customers who skip their Home Chef order for a week can donate to help raise additional funding for Feeding America's COVID-19 Response Fund. Additionally, Home Chef is encouraging donations from all its customers via emails, homechef.com and social posts.
"As the COVID-19 pandemic continues, Feeding America is committed to serving communities and individuals facing hunger across America and we, at Home Chef, want to do what we can to support their critical work during this unprecedented time," says Pat Vihtelic, founder and CEO of Home Chef. "Everyone is in this together and we want to make sure to be there for our neighbors in need."
To honor those on the front lines in the fight against COVID-19, Home Chef announces a new program in partnership with ID.me, offering exclusive discounts for teachers, doctors, nurses, military, first responders and all of the employees at more than 5,000 hospitals nationwide.
"We are thrilled to be able to support those who are supporting us," said Vihtelic. "Now more than ever, we realize the importance of these critical front-line workers' call-to-duty and how it affects all of us."
Available for eligible new customers, the program can be accessed at homechef.com/heroes where eligible participants can use the "Verify with ID.me" button at checkout to start receiving their exclusive discount.
Vihtelic added, "We feel very fortunate to have a product that is helping to bring people together during these uncertain times."