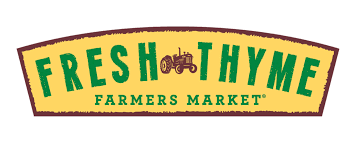 November 5, 2019
Meijer's Gerald Melville Selected as President of Fresh Thyme 
Chris Sherrell, the president and CEO of Fresh Thyme Farmers Market, announced his departure from the company. Fresh Thyme selected Gerald Melville to assume the role as president effective with Sherrell's exit. S
Sherrell is responsible for starting the company in 2012. Under Sherrell's leadership, Fresh Thyme Farmers Market has grown to 77 stores, most of which are in the upper Midwest region. 
"I am extremely proud of the company I was able to build as well as our mission of bringing fresh and healthy food at an amazing value to dozens of communities," Sherrell said according to media reports. "As it happens with many entrepreneurs, as Fresh Thyme has matured, I am ready for my next challenge."
The regional VP of stores at Meijer, Melville joins Fresh Thyme with 39 years of retail experience. Prior to joining 2009, Melville held leadership roles with Albertson's and Supervalu such as broad responsibility for store operations, customer service, labor and food safety to name a few.
"I am very pleased about this exciting opportunity," said Melville. "Fresh Thyme is a dynamic brand with an ideal offering for today's health conscious customer. I'm looking forward to joining the team and working together to continue the company's growth and success."