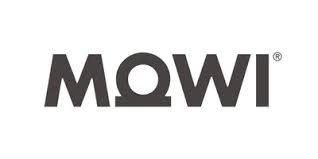 March 13, 2020
Mowi Launches Global Norwegian Atlantic Salmon Brand, MOWI Pure, in the US
Seafood company Mowi announced the launch of its new Global Brand, MOWI Pure, which will be available on Amazon Fresh beginning March 15.
MOWI Pure products are made from a unique breed of sustainably farmed Norweigan Atlantic salmon that can be traced back generations to the wild rivers in Norway. The fish are fed a special diet that is richer in marine ingredients than other feeds in the industry, and, with selection following the highest quality standards, the always-fresh, never-frozen products achieve a superb level of quality and taste.
"With MOWI Pure, we're challenging the seafood status quo by making chef-quality salmon in unique, precision Japanese cuts available to everyone," said Andreas Johler, Managing Director of Brands at Mowi.
With Mowi's strong commitment to protecting the environment and its inhabitants, MOWI Pure is made following responsible farming and harvesting practices to ensure the ongoing well-being of the Earth and its precious resources.
"For over 50 years, Mowi's strong commitment to protecting the environment and its inhabitants has been at the center of our innovation in the industry," said Joe Fidalgo, Managing Director of the Consumer Products Division of the Americas at Mowi. "With MOWI Pure, we've reached new heights, not only as an achievement in taste and quality, but as a breakthrough in sustainable processes. We hope to serve as both a model for the industry and foundation of trust for consumers around the world."
Mowi is celebrating the launch with a wide-reaching digital marketing program. Toward that goal, MOWI Pure will bring seafood edu-tainment to consumers. In partnerships with renowned chefs, Mowi is preparing a video series featuring recipes and tutorials with cooking techniques, with release scheduled in April.
"We've found that many U.S. consumers are far more worried about cooking fish properly than they are when preparing other proteins. With our long history in the industry, we believe we're in a position to do more than just bring the best salmon in the world to the supermarket. We can bring it into their kitchens and onto their tables," said Diana Dumet, Director of Marketing for Consumer Products at Mowi. "Using the power of marketing, we want to educate consumers, teaching them how to cook and enjoy salmon so it's ultimately more approachable."
Additionally, to increase transparency and elevate consumer trust in the salmon category, Mowi is launching a traceability platform facilitated by QR codes on the product packaging. When the codes are scanned, they will direct consumers to valuable information about origin, freshness and nutrition as well as cooking guides and recipes.
While Mowi's chef-quality, fresh, never frozen salmon packed with full nutrients and flavor will initially be available only through Amazon Fresh, the products will be in stores nationwide later in 2020. A smoked product line is also scheduled for release later this year.