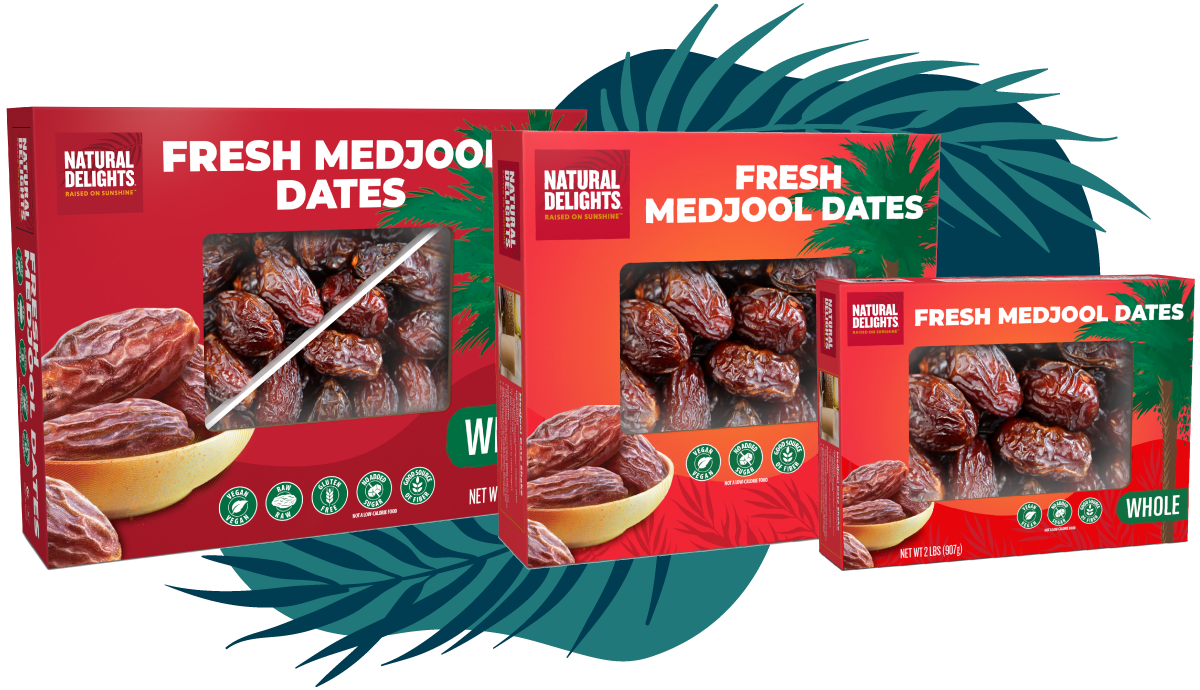 February 16, 2023
Natural Delights Brings Bulk Boxes Back to Support Ramadan Sales
With Ramadan right around the corner, North American Medjool date brand, Natural Delights, is offering its two-, five- and 11-pound window boxes to meet the need during the brand's highest sales period of the year. With a start date of March 22 this year, Muslim shoppers will be looking for Natural Delights products in early March to prepare for the holiday.
Last Ramadan, date category sales increased by 30 percent and Natural Delights sales increased by 57 percent. Top markets included Los Angeles, New York City, Chicago, Baltimore and Dallas/Fort Worth. (IRI scan data, 52 weeks ending 1/1/23)
Medjool dates are considered a "blessed fruit" and are especially popular during Ramadan because it is common practice to start each morning with three to five dates and also break their daily fast with two to three dates. Medjool dates are also incorporated throughout each evening's feast in main dishes, sides and desserts. As a result, Muslim shoppers are preparing to purchase large quantities of dates for themselves and as gifts for family and friends.
"With Ramadan just over a month away, now is the time to start planning in-store merchandising displays to help shoppers easily find Natural Delights products," said Natural Delights Director of Marketing David Baxter. "Our large window display boxes proudly showcase the quality and size of our product, which we know is important to people, especially for such a high-volume eating occasion like Ramadan."
"Consuming Medjool dates is considered an act of worship and source of blessing to the Muslim community, so it is important for shoppers to find the highest quality products on shelves leading up to Ramadan," added Natural Delights Business Development Manager Kamal Zeewari.
Natural Delights is partnering with Heifa Odeh of FuFu in the Kitchen and Ruda Khan of My Gourmet Story to show some of the most popular recipe ideas for Suhoor and Iftar, the morning and evening times when Medjool dates are consumed for lasting energy and to breakfast. Additionally, Natural Delights is offering a free downloadable Ramadan Recipe Guide with popular recipes and practical planning tips from Yvonne Maffei from My Halal Kitchen. Retailers can share these resources on their website or social media pages to support Ramadan shoppers.
The brand also offers a wide variety of displayable options and the best way for retailers to increase sales is to promote large size boxes or tubs in highly visible areas with festive merchandising displays starting the first week of March.