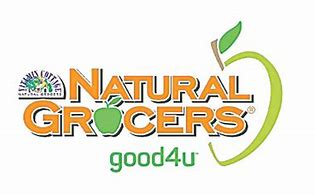 October 25, 2023
Natural Grocers Opens Store in Kennewick, WA
Natural Grocers, the leading family-operated organic and natural grocery retailer in the US, is pleased to announce the opening of its new store in Kennewick, WA. Located at 751 N. Columbia Center Blvd., this is Natural Grocers' fifth store within the state of Washington. Community members are invited to celebrate with special discounts, sweepstakes, free samples[i] and much more. "Natural Grocers is thrilled to open our new location in Kennewick. We've been serving communities in Washington since 2014, when we came to Vancouver. We previously had four stores in Washington: two in Spokane and two in Vancouver. Kennewick is the perfect place to bridge the gap in south-central Washington—something many locals have been asking us to do for years," said Raquel Isely, Vice President of Marketing for Natural Grocers. "We want to extend a warm welcome to the residents of Kennewick and the surrounding Tri-Cities communities to enjoy our Grand Opening festivities and discover what makes the Natural Grocers shopping experience unique."
GRAND OPENING DISCOUNTS & SWEEPSTAKES
Grand Opening festivities at the new Kennewick location will run through Nov. 30 and include:
Special Grand Opening Discounts: Patrons will enjoy exceptional discounts of up to 50 percent off Natural Grocers' Always Affordable PricesSM, including 100 percent USDA Certified Organic Washington Gala Apples (.99¢/lb), bacon and bacon alternatives ($2.99/package), Natural Grocers Brand Organic Cheese shreds and slices ($2.99/each) and Natural Grocers Brand Bulk Organic Raisins (.99¢/lb).[ii]
Grand Opening Sweepstakes: Customers will have the chance to win fabulous prizes, such as an Aventon e-bike, a $500 Natural Grocers gift card and more. Entry forms will be available at the store.