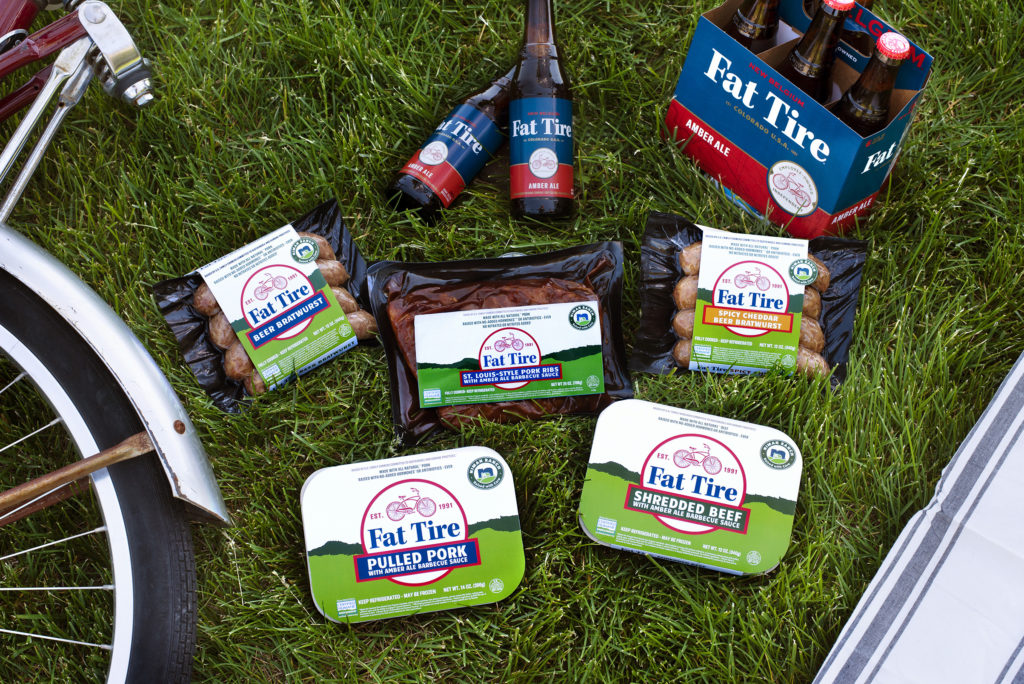 July 17, 2019
New Belgium Brewing and Niman Ranch Collaborate in Complete BBQ Collection
This summer a new partnership between Niman Ranch and New Belgium Brewing emerged through a new line of sustainably raised meat with award-winning craft beer taste. The cross-over between the sustainable meat and craft beer pairing began through the businesses' shared commitment to creating the most delicious products sustainably with their shared passion for good food and drinks. Each brand is committed to preserving independent US family farmers and ranchers while ensuring natural resources are protected for the future. Both companies are committed to preserving waterways by contributing to river clean ups and finding new resources for farmers to adopt and maintain clean water practices. 
"Our shared missions to make the world a better place brought us together and our passion for good food and drink solidified our partnership. We could not be more proud to enter into the food arena alongside Niman Ranch and their network of independent sustainable family farmers," said Leah Pilcer, Director of Communications and PR for New Belgium.
This new partnership combines Niman Ranch's Certified Humane pork and beef raised by independent US family farmers with New Belgium's delicious Fat Tire Amber Ale. The product launched at Fancy Food Show in New York City, bringing forth an audience and crowd concerned with the production and consumption of their food. The new products will also feature compostable packaging in order to reduce plastic pollution in waterways, a nod to Niman Ranch and New Belgium's commitment to preserving waterways. 
The new product line, also known as the complete BBQ collection, includes Fat Tire Beer Bratwurst, Fat Tire Spicy Cheddar Beer Bratwurst, Pulled Pork with Fat Tire BBQ Sauce, Shredded Beef with Fat Tire BBQ Sauce and St. Louis Ribs with Fat Tire BBQ Sauce. Every item comes full cooked and uncured, to resonate with households looking for easy preparation without compromising quality and taste. The high-quality pork and beef does not contain antibiotics or hormones. 
"The partnership came together over beers and brats and always felt like a great match," said Chris Oliviero, General Manager of Niman Ranch. "Both brands are mission-driven and committed to using our platforms for good, leading on sustainability and ensuring our precious natural resources are protected for future generations. At the same time, we're preserving the livelihood of independent US family farmers and ranchers and the rural communities where they live and work."