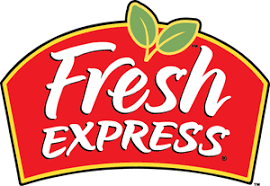 October 5, 2022
New Chopped Kits, Lettuce Blend Join Fresh Express Produce Line Up
Fresh Express®, a brand leader in value added salads, has introduced three new offerings in its line of best-selling chopped salad kits: Twisted Caesar Lemon Caesar, Twisted Caesar Pesto Caesar and Mexican Style and its newest crunchy blend, Butter Supreme.
"At Fresh Express, innovation is at the heart of everything we do – from seed selection to packaging technology to culinary development," said Fabian Pereira, Vice President of Marketing and Innovation at Fresh Express. "Whether consumers are looking for a quick and flavorful meal with our chopped kits or curating their favorite salad creation with one of our salad blends, we have more than 100 fresh and affordable salad varieties for every meal occasion."
A recent study conducted by OnePoll on behalf of Fresh Express found that of the respondents who believe there's such a thing as the "ultimate salad", 78 percent think the ultimate salad should be chopped and 51 percent think it should be loaded with toppings. The new Fresh Express chopped salad kits deliver on these consumer preferences and incorporate trending flavors and premium ingredients.
Twisted Caesar Lemon Caesar and Twisted Caesar Pesto Caesar are the latest additions to the Fresh Express Twisted Caesar Chopped Salad Kits line, which combine the popular Caesar salad with an unexpected yet delicious flavor twist.
According to a consumer survey, more than 80 percent of consumers love Mexican food and the cuisine appears on 23 percent of US restaurant menus. These insights, along with others, inspired the new Fresh Express Mexican Style Chopped Salad Kit.
For consumers who prefer to create a salad using their favorite lettuce, toppings and dressing (40 percent of survey respondents), Fresh Express Butter Supreme delivers crunch in every bite.
As part of its ongoing commitment to delivering innovative products that are consistently fresh, Fresh Express also released the final video in its Food Safety & Quality series: Innovation Never Rests. The video explores the ground-breaking Fresh Express technologies that led to the creation of the packaged salad category, including the Keep Crisp® breathable bag and spotlights the brand's culinary innovation center.
The new Fresh Express Chopped Kits and Crunchy Blend have a suggested retail price of $3.99 and are available now in the refrigerated produce department at retailers nationwide, including Albertsons, Aldi, Food Lion, Giant Eagle and Walmart. For more information about Fresh Express, including products and recipes, visit Fresh Express.