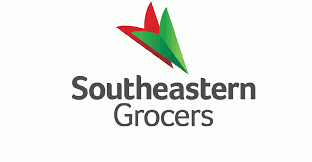 February 10, 2022
New Winn-Dixie Opening in Florida's Palm Beach County
Southeastern Grocers Inc., parent company and home of Fresco y Más, Harveys Supermarket and Winn-Dixie grocery stores, will introduce a new Palm Beach County Winn-Dixie location as part of its continued growth throughout the state of Florida. The grocer will open the new Westlake Winn-Dixie, located at 5060 Seminole Pratt Whitney Rd. in the Grove Market Shopping Center, on Wednesday, March 2 to provide customers with unique, personalized shopping experiences. SEG will use a specialized approach to the store to provide fresh concepts and extensive offerings, along with additional jobs and opportunities for local community members.
Anthony Hucker, President and CEO of Southeastern Grocers, said, "As we begin a new year, we are continuing our commitment to expansion throughout our home state of Florida. The retail landscape has changed dramatically over the past decade, and we believe now is the time to bolster our presence in Palm Beach County and introduce our newest store in Florida's newest city. We look forward to being a store our Westlake community can always count on for years to come."
SEG has renewed more than 70 percent of all stores throughout the grocer's Southeast footprint to further enhance the shopping experience for its customers. This latest opening will continue SEG's expansion throughout the state of Florida, following the opening of the new St. Augustine Shores and Viera locations last year. Additionally, SEG opened eight new Winn-Dixie stores in 2020 in Boynton Beach, Fort Myers, Gainesville, Lakewood Ranch, Lake Mary, West Melbourne and two locations in Jacksonville. Last fall, the grocer debuted its new stand-alone WDs Wine, Beer and Liquor in Jacksonville. The new concept is the first location in SEG's Southeast footprint and serves as a convenient destination for fine wine, craft beer and quality liquor, with a wide range of premium products for entertaining and eating at home.