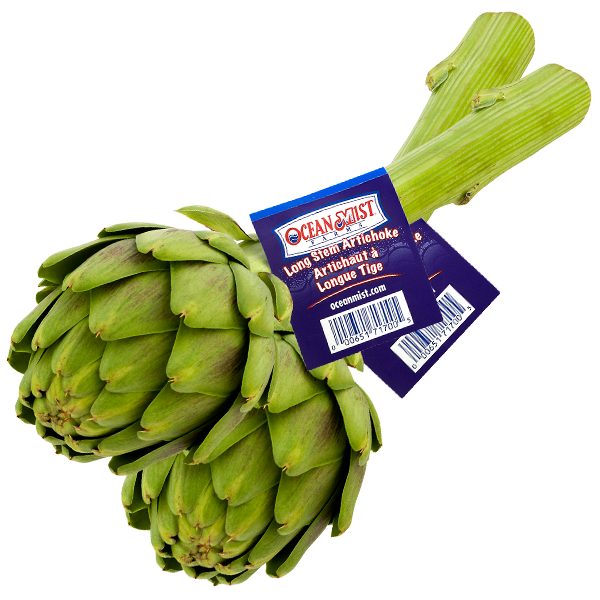 October 9, 2019
Ocean Mist Farms Introduces New Artichoke Packaging
Ocean Mist Farms, a leading grower and marketer of fresh artichokes, announced three new organic artichoke packaging options to the Ocean Mist Organic line. The new packaging options will be displayed at PMA Fresh Summit this October and shoppers can expect to see them in stores in time for the holidays. 
Ocean Mist's organic artichokes will now be offered in a two-count handle bag, three-count clamshell and two-count ReadyCycle packaging. The organic artichoke packs will include a size 24 to 30 artichoke, depending on pack style. 
"We are pleased to now offer a variety of organic artichoke options for purchase," said Diana McClean, senior director of marketing at Ocean Mist Farms. "The new merchandise-ready artichokes are convenient for our retail partners and packed in quantities that shoppers have shared with us that they want to buy. Plus, the packaging material used is both recyclable and made with recycled materials."
Each pack style offers retailers relevant and sustainable packaging options for the produce department. 
Ocean Mist's clamshell packaging uses 90 percent recycled material, while the new 2ct handle bag is made with High Density Polyethylene (HDPE), the most commonly recycled plastic. The new ReadyCycle corrugated clamshell is fully recyclable and uses vegetable-based inks.
Shoppers will be able to easily find these newly packaged organic artichokes in stores by using Ocean Mist Farms' new Destini Locator tool found on the company's website. Each pack includes a simple preparation recipe and an easily scanned QR code linking to a 'how-to' video.