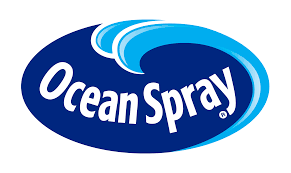 October 31, 2023
Ocean Spray Introduces Zero Sugar Juice Drink
Ocean Spray Cranberries, Inc., the agricultural cooperative owned by roughly 700 farmer families, has launched Ocean Spray Zero Sugar Juice Drink, the first beverage from Ocean Spray with bold flavor, 0g of sugar and no artificial sweeteners.
Ocean Spray Zero Sugar Juice Drink will be available in two flavors, Ocean Spray's iconic Cranberry flavor and Mixed Berry, a new flavor to the brand's beverage portfolio. Made with real fruit juice and sweetened with steviaI, Zero Sugar is an excellent source of Vitamin C.
"From full flavor blends to refreshing diet and now bold zero sugar, Ocean Spray is committed to developing product innovations that continually meet the needs and desires of consumers who are seeking out more options for their juice drink," said Trinh Le, Vice President, Next Generation Beverages and Omni-Channel Marketing at Ocean Spray. "We're excited to be the first brand to introduce this new innovative product in the shelf stable aisle and continue our legacy of beverage innovation."
Ocean Spray Zero Sugar is the latest in the brand's developments to create more health-conscious options for today's shoppers. Earlier this year, Ocean Spray launched another "better-for-you" juice line, which includes Immunity Cranberry Blueberry Acai, Immunity Orange Mango and Ocean Spray Revitalize Cranberry Pineapple Juice Drink. These function-forward beverages are made with real fruit juice, no artificial sweeteners and zero added sugar.
Ocean Spray Zero Sugar Juice Drinks will be available nationwide at grocery stores and Walmart in November 2023
For more information about the new beverage line, go to Ocean Spray.