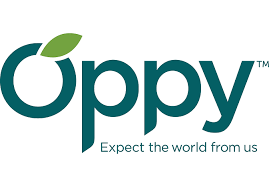 November 19, 2019
Oppy Promotes Roosdahl to VP of Operations
Oppy, a North American distributor of fresh produce, announced the promotion of 24-year company leader Steve Roosdahl to the role of VP of Operations.
Starting as an application developer in the IT department, Roosdahl has surpassed successive management positions since then adding responsibilities in transportation, manufacturing, quality control and operations, warehouse and inventory administration and most recently, sustainability, food safety and government relations and facilities.
Under the wing of Executive Vice President & Chief Operating Officer Doug Grant, "Steve is very well suited for this promotion to senior management," he said.
Roosdahl took his first leadership role as one of the original developers of Oppy's state-of-the-art supply chain software years ago.
"Here he gained a deep understanding of our business, which is where I sense he picked up his aptitude for strategy and how to be on the leading edge at all levels," Grant added.
Another initiative Roosdahl has been on the forefront of is Oppy Transport, the company's 3PL service, which he actually wrote his thesis on when he received his MBA in 2016 from Athabasca University. Grant recalls working with Roosdahl to implement that very paper.
"I have been fortunate enough to be a part of Oppy and the challenging environment of produce over the last two decades. Through our focus on culture, systems and teamwork, I look forward to the future and supporting growth in my new role," Roosdahl said.
Also making significant contributions to the industry, he has spent many years chairing the Produce Traceability Initiative's implementation committee, CPMA Council of Food Processing and Consumer Products (CTAC) and in his current CPMA director role.
Praising his conceptualizing business solutions and working through challenges to finalize implementation, Grant summed up, "He has a strategic mindset while being adept to the finest level of detail, something that makes him unique for management. Steve is going to play a big role in Oppy's continued success."