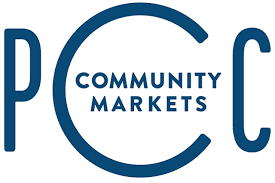 March 31, 2020
PCC Community Markets Supports Workers on the Front-Lines
PCC Community Markets (PCC), one of the nation's largest community-owned food market, announced that all store staff have received a temporary pay increase of $2 per hour.
The increase is for all hours worked between March 15, 2020 and April 11, 2020 and will be used for all wage-related purposes including overtime and pension. This decision is independent of the co-op's current contract with UFCW Local 21 and was not made in consultation with union representatives, who the co-op is currently in negotiations with for its 2020-2022 contract.
"As we are all adjusting to a new reality, it's critical that PCC continues to be a trusted partner in our community whether for our members and shoppers feeding their families or our staff seeking to support theirs," said Cate Hardy, PCC Community Markets CEO. "We will continue to find the right balance to ensure we make the best decisions to support our staff and our community today, tomorrow and for years to come."
Additionally, for any staff members who test positive for COVID-19 or who must self-quarantine due to CDC-defined "close contact' exposure at work, PCC is following the guidelines of the CDC, federal and local governments to protect them and employees do not lose wages.
While compensation is important, so too is having access to medical care. PCC has always provided its 1,500 staff members with generous medical, dental and mental health benefits that include:
Low monthly premiums, low annual deductibles, disability and life insurances;

Alternative health coverage, including naturopathic physician coverage, acupuncture, chiropractic and massage

A free employee assistance program to help with a range of challenges from emotional well-being to legal and financial issues