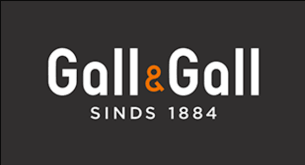 April 30, 2020
Pieter Saman New Brand President Gall & Gall
Pieter Saman has been appointed Brand President of wine and liquor retailer Gall & Gall effective July 1. Saman joins from outdoor brand Bever, where he is currently CEO since 2016. He will succeed Frances Franken, who recently started as Chief Digital Officer at Ahold Delhaize Europe & Indonesia. Pieter will report to Wouter Kolk.
Pieter has been involved with Bever since 2012. In his first role, he was responsible for marketing, e-commerce and omnichannel management. He was the driving force behind the construction of the online channel and the successful repositioning of Bever. In 2016, he was appointed CEO and led the transformation of Bever to become the outdoor store in the Netherlands. He also joined the Board of the AS Adventure Group (parent company of Bever) and played an important role in the further integration of the group. Pieter started his career as a strategy consultant at OC&C Strategy Consultants and was subsequently involved in the creation of several tech startups.
Wouter Kolk, CEO of Ahold Delhaize Europe & Indonesia is looking forward to Saman's arrival.
"Pieter has the ideal background to lead Gall & Gall. His experience in omnichannel, marketing and e-commerce is part of our strategy to provide a full omnichannel experience for all our customers. Gall & Gall, like many of our other brands, it has a long history and is a familiar face in the streets of the Netherlands. I look forward to working with Pieter."