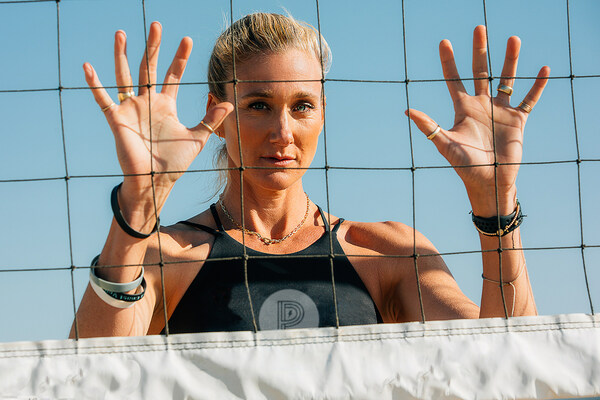 August 21, 2023
Protein Puck Announces Endorsement and Strategic Partnership with Volleyball Olympian and Gold Medalist Kerri Walsh Jennings
Protein Puck Announces Endorsement and Strategic Partnership with Volleyball Olympian and Gold Medalist Kerri Walsh Jennings
Protein Puck has announced its latest endorsement and strategic partnership with Kerri Walsh Jennings, an athlete, entrepreneur and mom who has demonstrated excellence both on and off the volleyball court. The partnership will see her work with Protein Puck to promote the benefits of clean eating and active living through the consumption of high-quality, whole-food-based protein bars. As a five-time Olympian, Walsh Jennings knows the importance of proper nutrition and fueling the body with the right ingredients.
"We are thrilled to have Kerri join the Protein Puck team. Protein Puck is the perfect partner for her, as we share the same values and commitment to promoting health and wellness," said CEO Paul Pennington. "Her dedication to clean eating and active living aligns perfectly with our brand values, and we are excited to work together to bring our message to even more people."
Walsh Jennings will play an active role in Protein Puck's marketing campaigns and more. Beyond brand awareness, she will work with the company to develop new product and distribution partners.
"I am beyond excited to partner with Protein Puck," she said. "As an athlete, I know how important it is to fuel my body with clean, high-quality ingredients. Protein Puck offers the perfect solution for those who want to maintain an active lifestyle while still enjoying delicious, nutritious snacks. I started as a loyal customer after my introduction to the bar. I'm honored to join the amazing team at Protein Puck. It's very clear that they really care about clean eating."
Protein Puck's sports-nutrition bars are built with real, simple ingredients and never use processed foods, protein powders or isolates. Protein Pucks use only 15 wholesome ingredients across four different plant-based energy Pucks.
Protein Puck Bars are now available throughout the United States with nearly 10,000 retail points of sale.