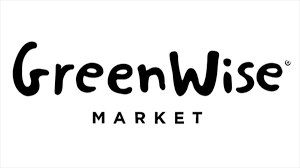 December 19, 2019
Publix Opens Two GreenWise Market Stores in Florida
GreenWise Market, a specialty, natural and organic store, opened two locations in Florida this week, one in Boca Raton and the other in Lakeland.
"Lakeland is our hometown, and Boca Raton was home to a former Publix GreenWise Market prototype until earlier this month," said Publix President Kevin Murphy. "Our customers in these communities have been excited to see the difference between what they've come to know about us and what we've created for them. Our teams are looking forward to sharing this new experience with everyone who comes through our doors."
GreenWise Market carries a large selection of prepared foods made from organic and antibiotic-free ingredients. Foodies can find in-store smoked meats, in-house made sausages, gourmet sandwiches, burrito bowls and specialty charcuterie options. The stores are divided into experience zones with simple names like 'Cuts,' 'Finds,' and 'Pours,' a beverage area where customers can purchase a glass of wine, local beer, locally-roasted coffee or other selections to enjoy as they shop.
In addition to the food products, the stores feature murals by local artists. In Boca Raton, Ellen Burr created a large-scale mosaic featuring South Florida flora. Lakeland artists Josh "Bump" Galletta and Fred Koehler created a whimsical illustration of the city featuring local faces and recognizable landmarks.
The first new-concept GreenWise Market opened in Tallahassee, Florida, in October 2018. Three more locations opened this year, and a total of 12 are announced. The company continues to look for additional GreenWise Market locations throughout its operating area.