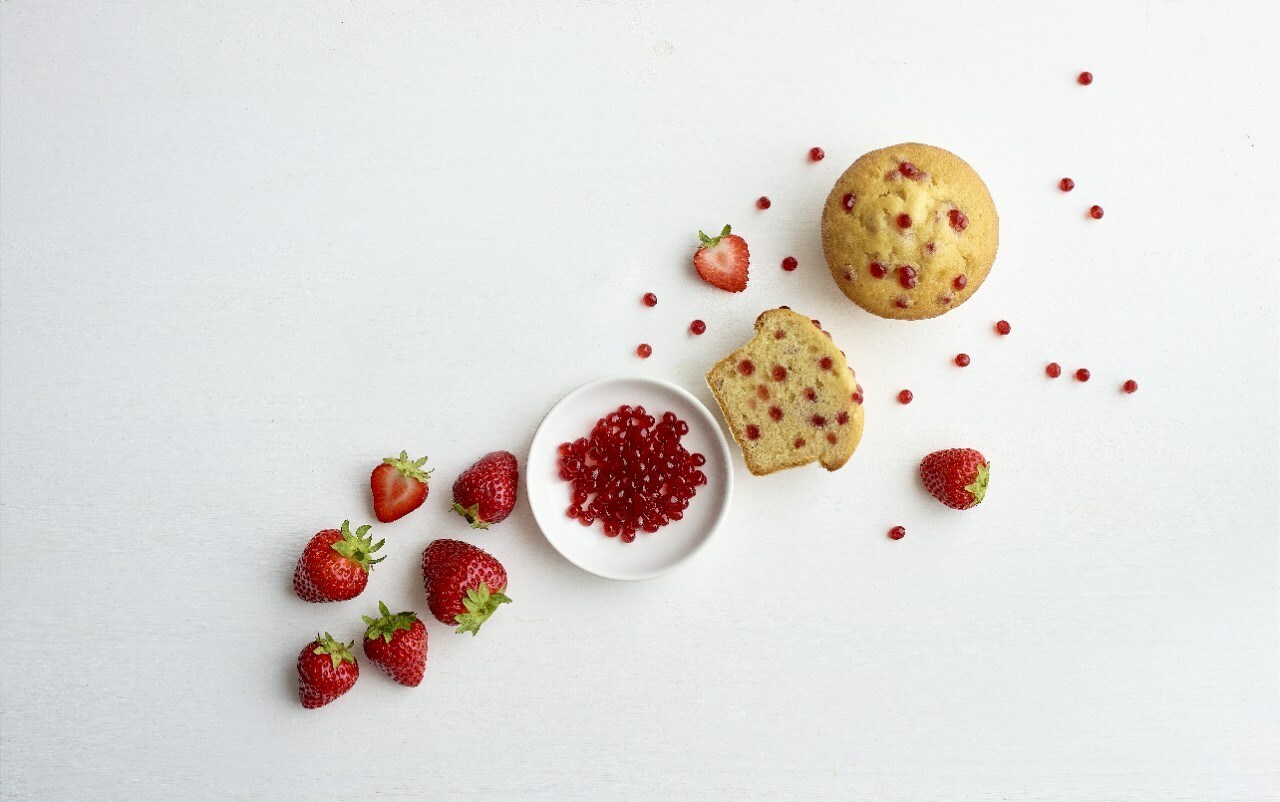 October 13, 2023
Puratos Introduces Smoobees, Bakeable Boba for Fun and Flavorful Snacks
Puratos US, a leading provider of innovative bakery ingredients, is disrupting the bakery inclusions market with Smoobees, soft and chewy fruit boba that offer a convenient alternative to traditional fillings.
Made with real ingredients, Smoobees maintain their shape and soft texture during mixing, baking and freezing, providing a consistent and delicious infusion of flavor in every bite. Smoobees are also shelf-stable, plant-based, gluten free and free from artificial flavors and colors.
Smoobees come in a variety of flavors, including strawberry, blueberry, lemon, coffee and caramel. Roughly the size of pomegranate seeds, they make it easy for bakers to incorporate real fruit into their creations.
"Just as Puratos was founded on disruptive innovation in the bakery category, Smoobees were developed to be a bold game changer for the inclusions market," said Jessica Blondeel, Product Director Sweet Goods at Puratos. "From discussions with thousands of retailers and bakers, we know that peace of mind and differentiation are key. At the same time, consumers want a surprising and fun eating experience. With Smoobees, we bring that convenience and excitement to the whole sweet baked goods category."
The importance of visual appearance is on the rise, driven by an increase in online shopping and "the camera eats first" phenomenon. In fact, Puratos' Taste Tomorrow consumer research confirms that "eye candy" continues to trend on social media. Smoobees make it easy for bakers to create visually appealing and eye-catching products. They are a must-have ingredient for modern dessert creations, adding a pop of color and fruity flavor to crowd-favorites like cupcakes, muffins and cheesecakes as well as kid-friendly treats like pancakes and ice cream.
Inspired by the molecular gastronomy technique of capturing flavors in spheres, Smoobees offer a better-for-you alternative to fruit bits, often comprised of sugars and starches coated with fruit dye. These innovative spheres eliminate the need for injection equipment or frozen fruit storage, making them the perfect ingredient for creating fun and memorable desserts and beverages.
Discover Smoobees on the Puratos website.