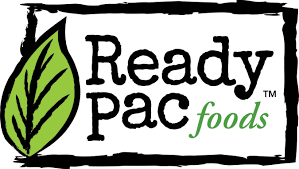 October 11, 2019
Ready Pac Foods Reimagines Healthy, Comfort Food with Slider and Reuben Salads
Ready Pac Foods, a brand of Bonduelle Fresh Americas, announced the introduction of two new Ready Pac Foods Bistro flavors: Slider and Reuben Salads. These salads combine America's beloved comfort food classics with convenience and freshness of the brand's signature Bistro Salad.
"We are always looking for new ways for people to eat healthier and that means extending our ever-popular Bistro Salad line with exciting flavors and ingredients," said Priscila Stanton, Bonduelle Fresh Americas VP of Marketing. "Our two new salad recipes allow consumers to enjoy a delicious, indulgent slider or a Rueben in a healthier and guilt-free way," she said. 
The Ready Pac Foods Bistro Slider Salad features mini charbroiled burger patties, sitting on a bed of crisp iceberg and romaine lettuce and topped with grape tomatoes, cheddar cheese, dill pickle-flavored croutons and Thousand Island dressing. The Slider Salad offers all the familiar flavors with 11g of protein and 350 calories. 
Meanwhile, the Ready Pac Foods Bistro Reuben Salad features uncured corned beef, shredded swiss cheese and sauerkraut-flavored pumpernickel rye croutons. Served with red cabbage, iceberg and romaine lettuce, and dressed with Thousand Island dressing, the Reuben Salad is its own deli favorite with 10g of protein and 320 calories.