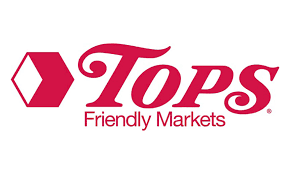 March 31, 2020
Rich Mendolera Promoted to Manager, Pricing and Data Analytics for Tops Friendly Markets
Tops Friendly Markets, a leading full-service grocery retailer in New York, northern Pennsylvania and Vermont, is pleased to promote Rich Mendolera to manager, pricing and data analytics.
Mendolera first joined the Tops team in 1995 as a grocery clerk while in high school and was later promoted to an assistant general manager. He later rejoined the team at the corporate office in 2017 as manager of category data insights. He will now oversee the managing team of analysts that not only provide business analytics but also trends that lead to informed decision making for the locally-owned and operated supermarket chain.
After graduating from Canisius College with a dual major in management and marketing in 2002, he received his masters from Northwestern University in predictive analytics in 2016. He continued his career with local companies such as ICT, Independent Health and ValueCentric before rejoining Tops in 2017. Rich and his family are residents of East Amherst, NY.