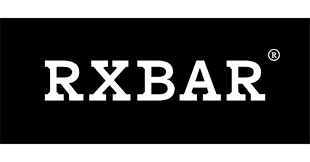 May 12, 2020
RXBAR Debuts New Vanilla Almond RX A.M. Oats
RXBAR announces the launch of its newest product, Vanilla Almond RX A.M. Oats.
"We've seen a lot of love for our Vanilla Almond RXBAR and our Vanilla Almond RX Nut Butter, and we wanted fans to be able to enjoy this popular flavor any time of day," said Jim Murray, President, RXBAR. "Vanilla Almond RX A.M. Oats offer an indulgent and versatile flavor profile that pairs well with a wide variety of other flavors, so you can dress up your oats however you like."
Like all RXBAR products, Vanilla Almond RX A.M. Oats are made with real, wholesome ingredients including egg whites for protein, almonds for crunch, gluten-free oats and real vanilla. The result is a versatile breakfast canvas, ready for any and all customizations – from a handful of fruit to a drizzle of nut butter and everything in between.
All RX A.M. Oats single-serve cups are packed with 12g of protein and 6g of fiber and can be prepared in one of three ways for a better morning in minutes: with hot water, in the microwave or as overnight oats.
To celebrate the launch of Vanilla Almond RX A.M. Oats as the perfect breakfast canvas and bring a little inspiration into homes across the nation, RXBAR is hosting a virtual art class May 31 from 11a.m. -12 p.m. EST. Fans can chow down on their own breakfast masterpiece while learning how to make an artistic stop-motion masterpiece with the talented Trisha Zemp. The class is free of charge and will be filled on a first-come first-served basis. To sign up, head to www.rxbar.com/yourcanvas.
Vanilla Almond RX A.M. Oats are now available for purchase online at RXBAR.com and will start rolling out at Stop & Shop, Sprouts, Hy-Vee & Hannaford this summer with additional expansion in grocery, natural and specialty retailers later this year.