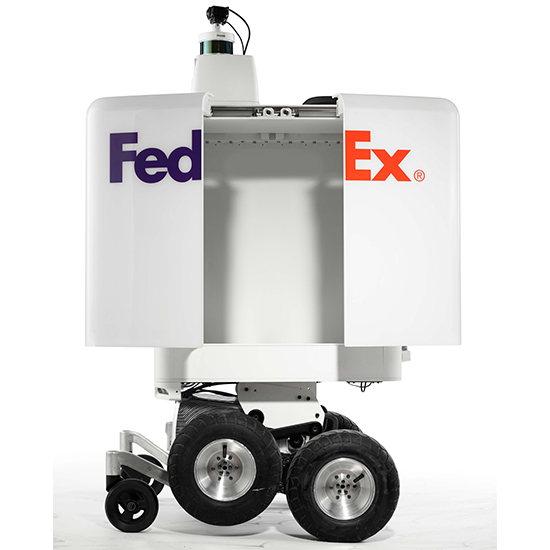 February 27, 2019
SameDay bot to help Target, FedEx expand delivery services
On Feb. 27, 2019 Target announced its partnership with delivery service FedEx will explore how autonomous robots—like its SameDay Bot—might make shopping at the store easier for its guests.
"We have more than 1,800 stores in neighborhoods across the country, where we're already offering local shipping, pickup and delivery services, and because most guests live within 10 miles of a Target, we're always looking for new ways to use our stores to meet their needs," said Target's COO John Mulligan.
"We're working together to imagine—and someday test—how the SameDay Bot could help our teams offer new services to guests, like completing the last mile of a package's journey from our store to a guest," Mulligan said. "This partnership presented a great opportunity to match our proximity to our guests with FedEx's autonomous robot technology that's designed for local deliveries," he added.
Target believes it can expand its delivery services with the bot prototype design. "It has the flexibility to operate in a variety of environments—rain, snow, hilly terrain, stairs, roads and sidewalks—in order to deliver right to a guest's doorstep. It also has a compartment that could be customized for a variety of needs," Mulligan said.