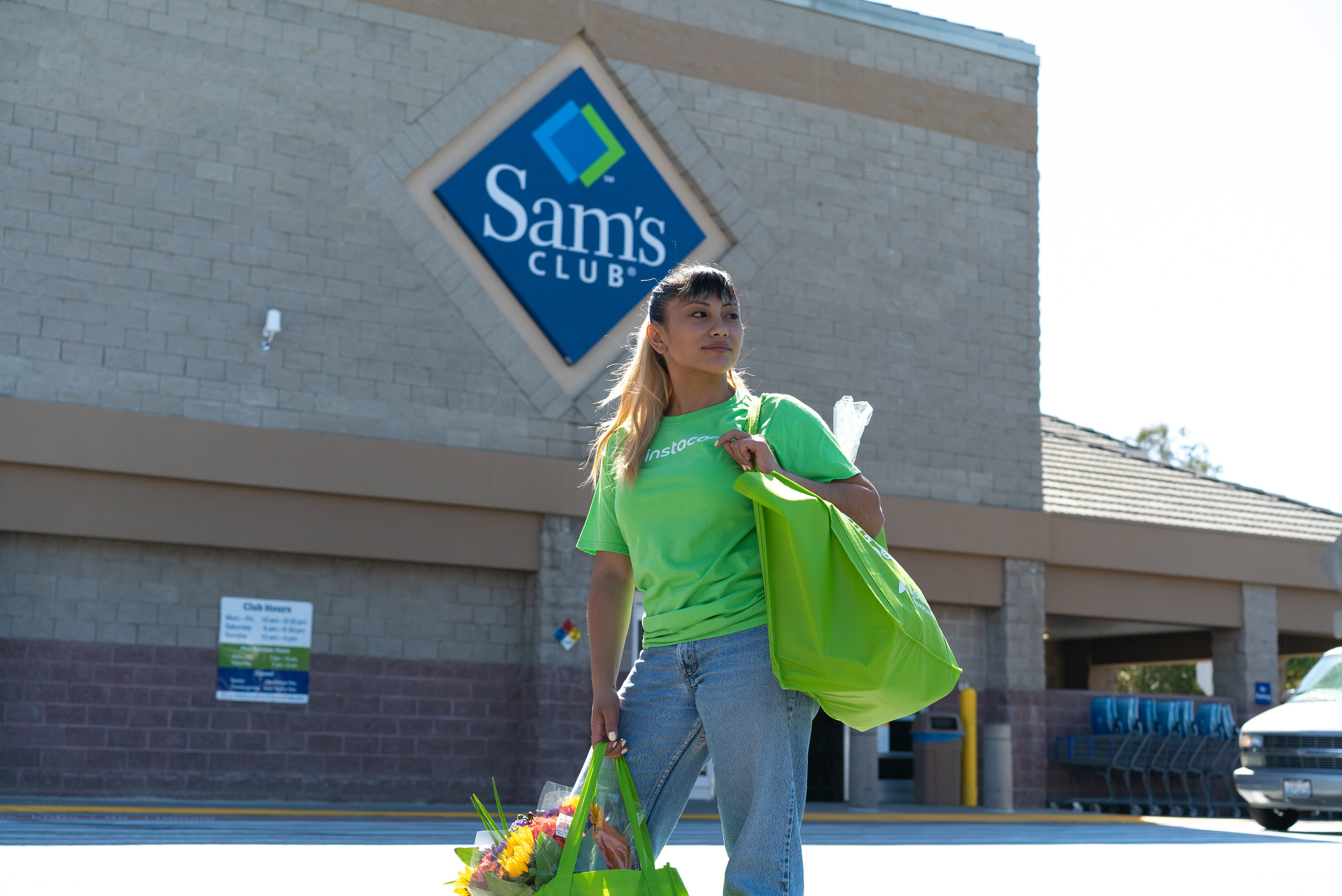 October 18, 2018
Sam's Club, Instacart expand same-day delivery services
After a successful run of their pilot programs in Dallas-Fort Worth, Austin and St. Louis, San Diego, on Oct. 18, 2018 Sam's Club announced that it was expanding its partnership with Instacart to offer same-day delivery services to more than half of Sam's Clubs across the US by the end of October. The service will be in time for the holidays, allowing members of the retailer to gift small appliances and order food and groceries that can be delivered within an hour.
Sam's Club grocery delivery via Instacart will be available at more than 100 new clubs and 90 new markets, including New Jersey, Indianapolis, and Houston by the end of October. Customers will be able to place their orders on the company's website.
"Our members love this service, so we decided to give the gift of fast, easy home delivery to more members just in time for the holidays," said Sachin Padwal, Sam's Club's VP of product management. "To help the holidays run smooth, we're offering a wide product assortment available on Instacart so shoppers can now get household goods delivered. We're excited that last minute gifts, small appliances, extra pillows and towels — just to name a few things — are just a few clicks and minutes away," Padwal said
"By expanding our partnership with Sam's Club, we're extending the reach of Sam's Club's amazing products by making grocery shopping effortless for more people across more cities in the US," said Sarah Mastrorocco, VP of Business Development, Instacart. "We're excited to join forces with Sam's Club and serve as 'household heroes' for customers, delivering them the home essentials and groceries they want from the club they love in as fast as an hour."
Instacart customers in the newly-expanded markets will be able to shop at Sam's Clubs without a membership, but only Sam's Club members will receive lower, member-only pricing.