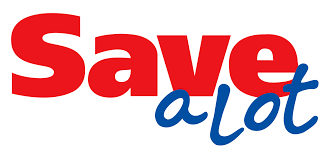 December 3, 2019
Save A Lot Food Donation Program Aims to Curb Hunger
In an effort to raise awareness and take action in the fight against hunger, Save A Lot is kicking off the holiday season with the return of its annual Bags for a Brighter Holiday food donation program, aimed at supporting local charities dedicated to ensuring families have something to eat during the holidays. In 2018, Save A Lot customers donated more than $255,000 worth of food to support families in need.
Now through Dec. 31, customers may purchase pre-assembled bags of food for $4.99 at any of the 736 participating Save A Lot stores. These bags will then be donated to local food charities and pantries across the country, such as the Salvation Army and the agencies of more than 60 Feeding America network food banks.
Continuing with the spirit of giving, if customers reach the goal of purchasing 50,000 bags across participating stores, Save A Lot has pledged to donate $100,000 to Feeding America, the nation's largest hunger-relief and food rescue organization. For every dollar donated, the Feeding America network of food banks secure and distribute at least 10 meals to people facing hunger. Save A Lot's donation will help provide 1 million meals across the Feeding America network.
"This is the fourth year for our Bags for a Brighter Holiday program, and each year I am inspired by the generosity of our customers to help less fortunate families during the holidays," said Kenneth McGrath, CEO at Save A Lot. "We wanted to make a commitment that acknowledges the significance of their giving and also demonstrates our own desire to give back. We hope our donation to Feeding America will make a significant impact across neighborhoods around all our stores."
"Feeding America is grateful for Save A Lot's commitment to helping provide meals to their neighbors in need. Sadly, 1 in 9 adults and 1 in 7 children in this country struggle with hunger. During the holidays and throughout the year, we want everyone to have access to nourishing meals," said Jenn Kovacs, interim chief development officer at Feeding America. "Support from partners like Save A Lot helps make that vision a reality and we are fortunate to have them in this fight alongside us."