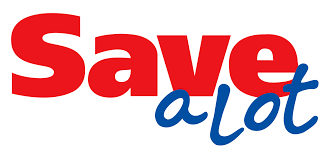 November 11, 2019
Save A Lot Offers Amazon Services In-store
Save A Lot, a discount grocery store delivering high-quality food at great value, announced a new service that will enable shoppers to pay for and pick up Amazon packages in-stores. Through Amazon PayCode, shoppers who prefer to pay in cash for their Amazon purchases can at a number of St. Louis Save A Lot locations.
Save A Lot will also offer Amazon Hub Lockers, a secure and convenient delivery option to pick up or return Amazon packages at no additional cost. Both Amazon PayCode and Amazon Hub Locker are available in St. Louis and will expand to more than 400 stores by the end of 2020.
The rollout of Amazon services is part of Save A Lot's ongoing work to modernize the shopping experience in-store. Since 2016, the company has been taking significant efforts to transform its business model, including the modernization of its entire fleet in St. Louis as well as looking at new options for customer-facing digital technologies.
"We are focused on improving our consumers' lives through innovation," said Ian Bone, Senior Director of Corporate Development. "Our work with Amazon is only the first example of how Save A Lot is delivering value to our local communities with leading-edge technologies and strategic partnerships."
"This rollout demonstrates our intent to be the most convenient neighborhood grocery option for our customers," said Reid Tuenge, SVP of Retail Operations. "By offering services like Amazon PayCode, we're helping expand our consumer's digital access all in one convenient location. Not only can they pay for Amazon purchases either as a standalone transaction or as part of their regular grocery shop, but they can also pick up their packages securely.