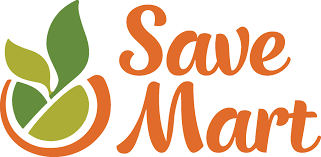 August 16, 2023
Save Mart and Lucky Stores Launch Monopoly Kick Off the Savings Collect-and-Win Game Running Aug. 16 to Oct. 31
Save Mart and Lucky stores are bringing the fun back to grocery shopping with the launch of the Monopoly Kick Off the Savings collect-and-win game. From Aug. 16 to Oct. 31, Save Mart and Lucky shoppers throughout California and Western Nevada have a chance to win prizes and money-saving offers valuing more than $25 million.
"We are excited to offer our shoppers incredible savings and prizes that range in value from instant win products to receiving a life-changing check," said Mark Van Buskirk, SVP, Merchandising and Marketing, The Save Mart Companies. "We are always focused on helping shoppers stretch their grocery budgets with fresh, quality products at great prices and now Monopoly adds some fun and even more savings at all of our Save Mart and Lucky stores."
Every Save Mart and Lucky shopper receives a minimum of one Monopoly ticket each time they shop and they can also earn bonus tickets by purchasing from thousands of participating items; there is no limit to the number of bonus tickets a shopper can acquire. Among the winning prizes, every shopper has a chance to win $5,200 worth of groceries for a year; a $10,000 fan cave tv and sound system; $20,000 toward a scholarship and a grand prize of $100,000.
With the launch of the Save Mart and Lucky Monopoly Kick Off the Savings collect-and-win game, shoppers will also enjoy the excitement of earning game tickets for a chance to win cash, gift cards, store products, merchandise and rewards points. Every game ticket includes either an instant-win or game markers for shoppers to collect and play on the specialty-made game board, provided at every Save Mart and Lucky store.
For a second chance to win, shoppers can play online by entering a game code revealed in select Monopoly game tickets. Every game code played also enters players in a 2nd Chance Sweepstakes.