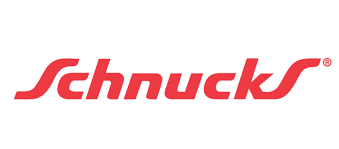 November 12, 2019
Schnucks Expands Curbside Pickup
Schnucks Markets announced curbside pickup is now available at 59 stores — nearly doubling the number of locations the supermarket previously offered.
Schnucks operates 112 stores across Illinois, Indiana, Iowa, Missouri and Wisconsin. Curbside Pickup services are offered at more than half, or 52 percent, of Schnucks stores since the service was launched in November 2018 at four Schnucks stores.
In addition to expanding to more stores in the St. Louis and Evansville, Indiana areas, curbside pickup is debuting at Schnucks stores in Central and Northern Illinois as well as Central Missouri.
"The expansion of Schnucks' curbside pickup helps to simplify shopping for our consumers and provides balance to their busy lifestyles since they can quickly order groceries from their tablet, smartphone or desktop and have the order delivered directly to their vehicle," said Schnucks Chief Business Development and Transformation Officer, Ryan Cuba. "We know that many of our consumers are always on-the-go and this is one more way that Schnucks is working to simplify shopping."
Schnuck's Curbside Pickup services are provided through a partnership with Instacart. Through Curbside Pickup, shoppers visit Schnuck's website to select the "Pickup" option and a convenient time between 9 a.m. and 9 p.m. Once they've completed their online order, shoppers receive instructions via test message of where to park and a number to call once they arrive at their designated Schnucks store. Their order is placed in a specific area of the store with temperature-sensitive groceries stored in refrigerators, freezers and hot bags to prevent spoilage. A Schnucks teammate personally delivers the order to the consumer waiting in their vehicle.