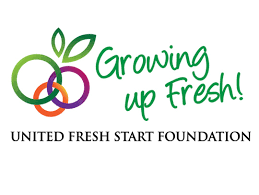 April 17, 2020
School Nutrition Association and United Fresh Produce Association Partner to Assist Schools with Produce Needs
The national, non-profit School Nutrition Association (SNA), representing school nutrition professionals, and United Fresh Produce Association, the national association representing the fresh produce industry, have partnered to connect produce distributors to school foodservice authorities requesting single-serve, individually wrapped produce as part of their COVID-19 meal distributions.
"School nutrition professionals in communities across the country are going above and beyond to ensure children and families have access to healthy food options while schools are closed," said SNA CEO, Patricia Montague, CAE. "Our members want to include fresh fruits and vegetables with their meal distributions and our collaboration with United Fresh will assist our members to identify local distributors that offer pre-packaged fresh produce that meets their needs."
SNA and United Fresh are connecting produce distributors and fresh-cut processors to schools interested in single-serve, individually wrapped packs of fresh produce. School nutrition operators report that single-serve packaged produce saves labor and time, while also addressing perceived concerns about sanitation. They will work together to create an avenue for produce foodservice distributors and processors who can deliver produce to children and families in need.
Additionally, the organizations are looking to coordinate a webinar to highlight schools that are making fresh produce available with their meal distributions, and ways the produce distribution community can support schools with current needs.
"The fresh produce industry is committed to ensuring children in all communities have access to fresh fruits and vegetables. Foodservice distributors and processors have strong capabilities to deliver a variety of produce choices and we look forward to new opportunities to serve children and families," said Tom Stenzel, United Fresh President and CEO. "We're pleased to partner with SNA, knowing that in this time of crisis, many Americans are relying on their local school for meals. Together, we can work to get fresh, healthy foods to those in need."