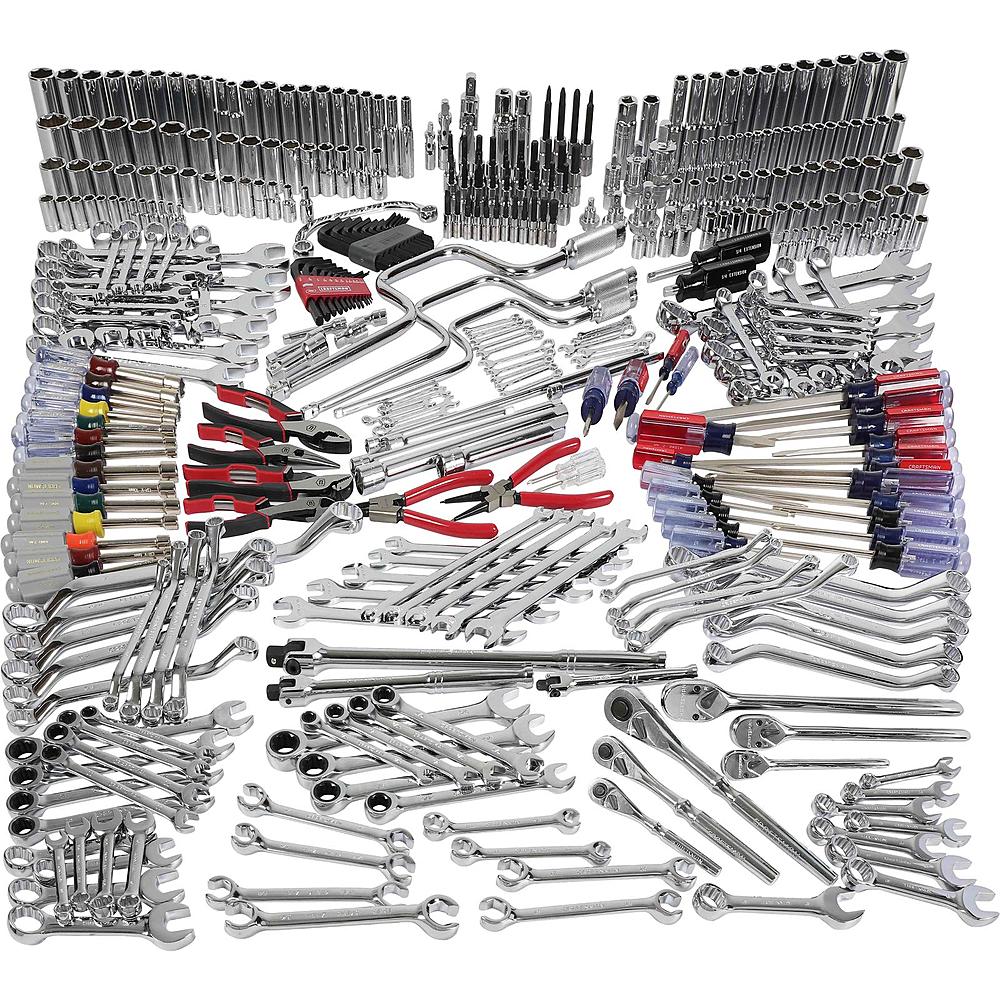 February 22, 2019
Sears Launches Exclusive New Line Of Craftsman Tools
The Craftsman® Ultimate Collection features the most sought-after tools, hand-picked by mechanics for mechanics, available only at Sears
On Feb. 21, 2019 Sears announced the launch of the Craftsman Ultimate Collection, a new line that features innovative tool sets designed for mechanics. The Craftsman Ultimate Collection features the most sought-after tools, hand-picked by mechanics for mechanics and is available only at Sears and sears Hometown stores and online on Sears.com.
The Ultimate Collection features newly redesigned, high performance ratchets and ratcheting wrenches and most sets include time-saving accessories such as speed handles, spinner discs and ratcheting adapters, meant for professional mechanics as well as DIYers.  The professional-grade line was created with input directly from mechanics and is available in 104-piece, 220-piece and 302-piece sets.
"Sears is the real home of the broadest assortment of Craftsman, and we're pleased to offer our customers innovative new products from this power brand," said Peter Boutros, president of Kenmore, Craftsman and DieHard and chief brand officer for Sears and Kmart. "What better way to ensure our mechanic sets are professional-grade, than by working with professionals to create the set? With the Ultimate Collection, we are proud to be offering professional-grade tools we know our customers will love. And these tool sets are only available at Sears," Boutros said.
In another announcement on the same day, Sears announced more than 40 Kenmore smart appliances are now certified as Works with Alexa, meaning they meet Amazon's high bar for responsiveness, reliability and functionality.
"Kenmore, one of the major appliance brands sold by Amazon, now has 46 appliances certified as Works with Alexa," Boutros said. "This certification will provide even more visibility for our brand on Amazon and at Sears and it is one more way the Kenmore brand delivers a differentiated value proposition to the benefit of our members and customers. The Works with Alexa certification is a testament to our world class engineering, product development and product management teams," he added.