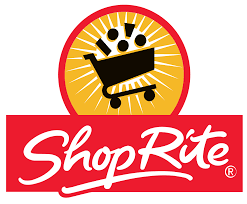 November 14, 2019
ShopRite Dietitians Offer Free Programs In Light of Diabetes Awareness Month
November is National Diabetes Awareness Month and as part of ShopRite's commitment to providing free, convenient personalized health and wellness services, ShopRite is offering a variety of diabetes themed educational classes, food demonstrations and store tours led by in-store dietitians.
According to the American Diabetes Association there is approximately 30 million American adults living with diabetes and another 84 million at risk of developing Type 2 diabetes.
"We understand that choosing nutritious foods and products, watching portion sizes and creating diabetes-friendly recipes can be a daunting task for anyone who has been diagnosed with diabetes, or is caring for someone with diabetes," said Director of Health and Wellness, Natalie Menza-Crowe, RD, MS. "That's one of the reasons that our team of more than 100 trained and registered dietitians are offering a wide array of classes, events and in-store food demonstrations, all focused on diabetes education and inspiration this moth."
ShopRite's dietitian team also works in partnership with the supermarket's approximately 220 in-store pharmacies and pharmacists to deliver diabetes assistance to its customers.
"Our goal is to assist shoppers by coordinating care between our retail dietitians and pharmacists during their shopping trip," said VP of Pharmacy, Health and Beauty, Jeffery Mondelli. "Just like our dietitian team, our pharmacists are a great source of expert advice to shoppers looking for information on diabetes medicine, devices or other products related to their care. We're proud to work with our in-store dietitians to offer this array of complementary services to our customers."
Menze-Crowe explained that the ShopRite team also offers year-round free counseling sessions to assist customers who are looking for personalized assistance for any nutrition-related concerns.