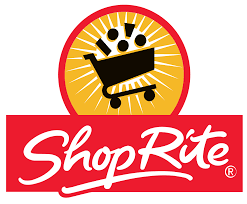 December 2, 2019
ShopRite Partners with LifeTown to Create New Supermarket Experience
ShopRite and LifeTown, a new immersive educational, therapeutic and recreational center, launched an in-store experience to give individuals with special needs practice with daily life and job skills.
The ShopRite store experience at LifeTown is incorporated into the educational curriculum and focuses on life skills lessons including money management, staying on task, choosing healthy food and following a shopping list. Young adults with special needs will also have the opportunity to learn how to stock store shelves, work a cash register, bag groceries and more as part of job-readiness training.
"We are very excited that Shoprite has partnered with us to create a store that simulates the experience our children would have when they walk into any ShopRite location," said LifeTown CEO Rabbi Zalman Grossbaum. "Through their experience at LifeTown, participants will learn life skills and be more confident when they enter a store in their own towns."
The 53,000-square-foot LifeTown opened in September and provides social, recreational and educational activities for children, teens and young adults with special needs and their families. The ShopRite supermarket experience is part of the 11,000-square-foot "LifeTown Shoppes", the center of LifeTown and a working Main Street and real-world setting with a theater, bank, doctor's office and shops. More than 6,500 students are expected to participate in the educational programs at LifeTown Shoppes each year with 35,000 people participating in all the programs and services that LifeTown offers.
"The young people who come to LifeTown inspire us with their special ability to face challenges with strength, passion and commitment," said Neil Greenstein, owner of ShopRite Newark and Brookdale. "ShopRite is honored to partner with LifeTown to provide a store experience that helps visitors develop life and job skills, and we look forward to working and learning together."