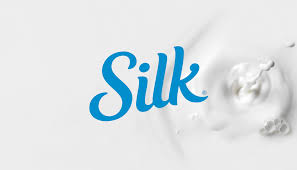 January 21, 2020
Silk Launches First Dairy-Free Heavy Whipping Cream Alternative in Grocery Stores
Silk launched a plant-based alternative to dairy-based heavy whipping cream — the first of its kind — now available nationwide in grocery stores.
New Silk Dairy Free Heavy Whipping Cream Alternative whips like dairy and has 0g of sugar per serving. It is also keto-friendly, gluten-free and Non-GMO Project Verified. Silk Heavy Whipping Cream Alternative can be used cup-for-cup in recipes, making it the perfect option for enhancing desserts, sauces, soups and more — all without the dairy.
"Silk saw an opportunity for a plant-based heavy whipping cream alternative and wanted to provide an easy swap for those looking to incorporate more dairy-free options into their diet," said David Robinson, senior brand manager for Silk. "As America's No. 1 plant-based beverage brand, we see it as our responsibility to create plant-based options that everyone will love and enjoy."
Silk Dairy Free Heavy Whipping Cream Alternative is available now for a suggested retail price of $4.49 per pint at grocery retailers nationwide.