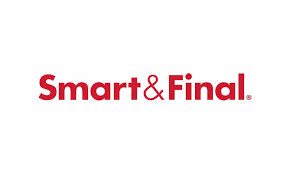 November 19, 2019
Smart & Final Announces Promotions
Smart & Final announced last week the promotion of two long-time leaders within the company to senior vice president roles.
Sean Mahony began his career at Smart & Final almost 27 years ago as a store associate, working at night while attending college. Since 2015, he has served as Group Vice President of Store Operations, overseeing the company's operations team for its 255 locations.
In addition to earning a Bachelor of Science in marketing from California State University, Long Beach, Sean also graduated from the Food Industry Executive Program at Cornell University and the Food Industry Management Program at the University of Southern California. Sean serves on the board for Olive Crest, a non-profit organization dedicated to transforming the lives of at-risk children.
With more than 29 years in the grocery industry, Matt Reeve leads the Sales & Merchandising team responsible for category management and private label. He joined Smart & Final as a category manager in 2004. In 2008, he helped transform Smart & Final through the launch of its newer, larger format, Smart & Final Extra!, which now accounts for more than 75 percent of the company's locations.
In 2019, Matt received the Hall of Fame award from the Dairy, Deli, Bakery Association of Southern California and was honored with the Stars & Stripes Good Scout Award by the Boys Scouts of America. Matt also serves on the board of directors for the Western Association of Food Chains.
"Sean and Matt are two industry veterans with more than a half-century of grocery retail experience between them," said Dave Hirz, President & CEO, Smart & Final. "We are very fortunate to have them on our team. It has been a pleasure for me to work with them both for the past ten years, and to watch them grow in their careers. They are highly intelligent and have similar management styles that include living Smart & Final's values every day. They've both made incredible contributions to Smart & Final over the years, and I'm proud to congratulate them on their much-deserved promotions."