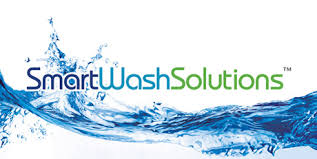 December 3, 2019
SmartWash Solutions Celebrates 10-Year Anniversary
SmartWash Solutions, a supporting operator of food safety within eight countries, celebrated its 10th year of serving the fresh-cut produce industry last month. The company has successfully treated more than 5 billion pounds of produce each year. This represents approximately 20 billion servings of healthy, fresh produce without a single confirmed food-borne illness outbreak from SmartWash system-protected wash line per year.
After an E. coli spinach outbreak in 2006, SmartWash Solutions was conceived by Taylor Farms to help mitigate bacterial cross-contamination in fresh-cut produce environments. During the past 10 years, the company formed several key partnerships in the US and has continued to develop relationships and expand significantly in Europe and Australia.
SmartWash has been recognized for its breakthrough technology and contributions to the fresh produce industry during the last decade. Awards include PMA Science & Technology Circle of Excellence Award (First-Ever 2017), Food Quality Award by Dupont and Food Quality Magazine and United Fresh Food Safety Innovation Award: Best New Product in 2011.
Since its beginning, SmartWash Solutions has protected more than 43 billion pounds of fresh-cut produce. The company uses proprietary wash enhancers for both conventional and organic products and has developed an industry-leading wash-water process controller. A revolutionary calibration system paired with a data system providing real-time feedback and provides transparency for processors and their customers. The comprehensive system also benefits operational efficiency by reducing chemical usage and lessening demands for water, electricity and labor.
"SmartWash Solutions is the only all-in-one food safety company offering enhanced chemistry, process control equipment, data collection and management, annual hands-on training and in-field service," said Steven Swarts, Director of Business Development.