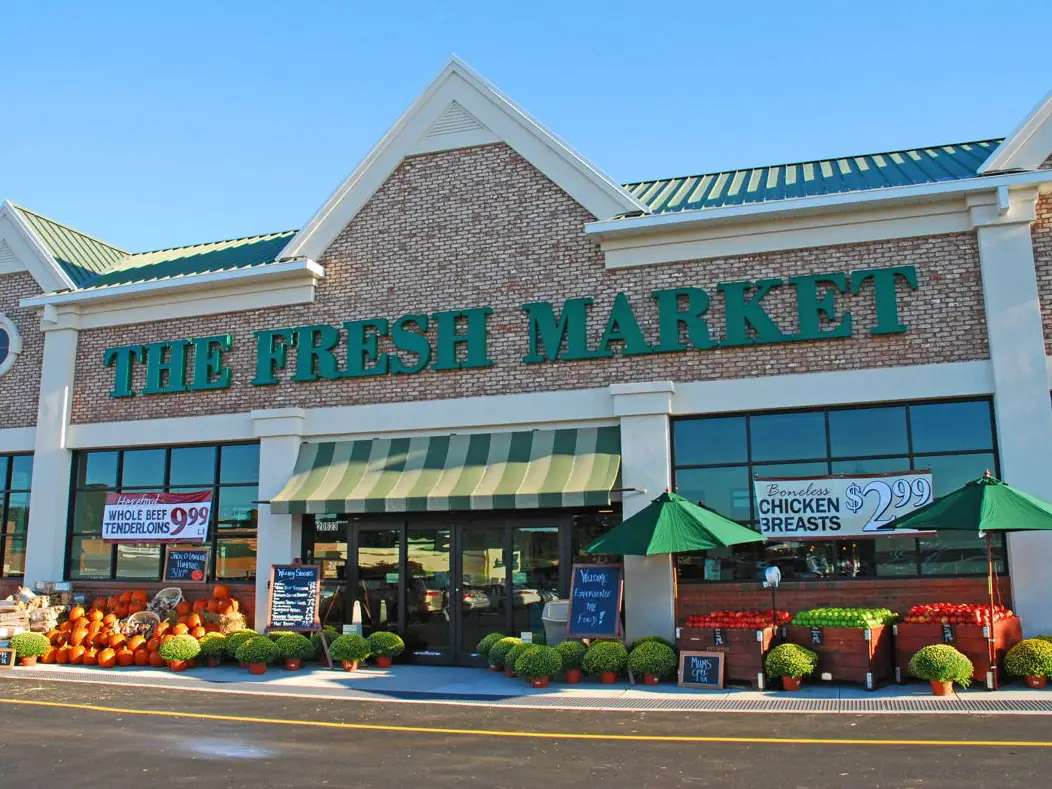 May 11, 2022
South American Retailer Cencosud to Acquire 67 percent of The Fresh Market Holdings 
Cencosud, a leading South American retailer with operations in Chile, Argentina, Brazil, Peru and Colombia, announced today that it has entered into a definitive agreement with funds managed by an affiliate of Apollo Global Management, Inc., to acquire 67 percent of The Fresh Market Holdings, Inc., a premium specialty retailer competing in the food retail industry in the United States of America. Existing shareholders, including the Apollo Funds, the Berry family and company management, will retain a minority equity interest in The Fresh Market. 
The Fresh Market is a supermarket chain founded in 1982, with headquarters in Greensboro, NC. The company has 160 stores (100 percent leased) across 22 states, with an average store size of approximately 21,000 square feet. (equivalent to 1,950 sqm).
Jason Potter, Chief Executive Officer of The Fresh Market, added, "Cencosud has demonstrated that it is a world-class retailer with exceptional margins, and we look forward to sharing best practices across our businesses. The Fresh Market has experienced strong financial momentum over the last few years and this partnership with Cencosud will allow the company to further capture market share as we expand our footprint in our core Southeast market and beyond. Our entire team looks forward to the partnership with the Paulmann Family, Matias and the team at Cencosud."  
With this transaction, Cencosud expands its geographic diversification with approximately 12 percent of pro forma revenues coming from the United States, a traditionally defensive market with a stable currency. This partnership also provides Cencosud with access to the US markets where there is a much greater depth of capital markets alternatives. In addition, Cencosud will be able to leverage best practices across its Latin American businesses to The Fresh Market, and accordingly incorporate best practices from The Fresh Market to its existing portfolio, helping to drive increased performance and efficiencies. The Fresh Market's Board of Directors (which Cencosud will have majority representation on) and its existing management team have vast experience in the American retail industry, and management will continue to operate the business and the existing shareholders will retain an equity stake in the company, thereby contributing to the continued success of The Fresh Market and its strong corporate governance. 
Heike Paulmann, Chairwoman of the Cencosud board said, "Great step for Cencosud to enter the United States, in accordance with our diversification strategy. I am very sure that it will be a tremendous experience and very profitable for both companies. Let´s go The Fresh Market! Come on Cencosud!" 
Matias Videla, Chief Executive Officer of Cencosud mentioned, "The Fresh Market is one of the best supermarkets in the USA. Widely recognized by market specialists and customers alike for its customer-centric culture, excellence in fresh produce and memorable shopping experience in its stores. This unique value proposition is a result of the successful strategy executed and the commitment of a team of highly experienced executives led by Jason and Andy. We are very pleased to make our first investment in the American market through a partnership of the prestige of Apollo Global Management with extensive experience in the retail market. Our team is very excited to start working together to accelerate the growth and value of the company." 
The Fresh Market reported revenue of US $1,933 million in 2021 with an adjusted EBITDA of US $196 million and EBITDA margin of 10.2 percent. Sales consisted of about 70 percent perishables (vs. 35 percent in traditional supermarkets), with the fresh-focused offering helping to drive strong EBITDA margin performance and about 15 percent prepared foods, which is a key driver of growth and profitability. 
Cencosud has agreed to invest US $676 million to purchase a combination of primary and secondary equity in The Fresh Market. As a result of the transaction, Cencosud will acquire a 67 percent stake in The Fresh Market, with the current shareholders owning the remaining 33 percent. The primary cash component of US $265 million will strengthen the balance sheet of The Fresh Market, reducing the Company's net leverage to 2.7x EBITDA. 
Cencosud will finance the investment primarily through cash on its balance sheet. Post-closing, Cencosud's gross leverage will be approximately 3.1x and The Fresh Market's debt will be refinanced to improve its capital structure from an extended maturity and interest rate perspective.