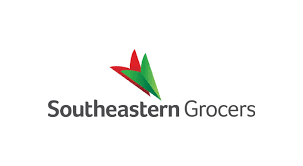 November 20, 2019
Southeastern Grocers Expands Online Services to Louisiana Shoppers
Southeastern Grocers recently announced it is expanding e-commerce shopping technologies to include online ordering and grocery delivery service for Louisiana customers.
The new services are offered in partnership with Instacart and Shipt. Southeastern Grocers is the parent company of BI-LO, Fresco y Más, Harveys Supermarket and Winn-Dixie grocery stores.
Andrew Nadin, evp and Chief Customer Officer for Southeastern Grocers, said, "We are always looking for additional opportunities to meet the evolving needs of our consumers in each community we serve. As we embrace digital advancements, we are excited to expand our e-commence partnerships to offer added conveniences for Louisiana shoppers. Partnering with marketplace leaders will provide our customers with simple options for the same quality products and value, which will help make their lives a little easier."
In a recent SEG survey, results show that many online shoppers find the concept of grocery delivery appealing, with more than one-third of Southeastern Grocers customers admitting to purchasing groceries online within the past year. Of the consumers purchasing groceries online, 88 percent of them also had the items delivered. The findings also indicated that the number one reason consumers shop online rather than in-store is to save time.
This program has officially launched in Louisiana stores in locations including Baton Rouge, Covington, Mandeville, New Orleans, Slidell, the Westbank and other areas.