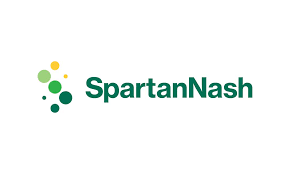 March 19, 2020
SpartanNash Experiences Unprecedented Grocery Sales
SpartanNash Company announced an initiative to hire displaced workers and students in its nine-state retail footprint and 14-state distribution network for temporary positions which may turn into permanent career opportunities.
The hiring initiative is due to unprecedented retail and distribution sales volume trending at two or three times normal sales levels at some locations since the onset of the coronavirus (COVID-19). SpartanNash operates more than 150 corporate owned retail stores, distributes to more than 2,000 independent retail locations in all 50 states, and is a leading distributor to US military commissaries around the world.
"During this unprecedented time of growing consumer need and uncertainty, SpartanNash is on the frontlines ensuring our customers have access to the food, medicine and household goods they need," said Dennis Edlson, SpartanNash's Interim President and CEO. "Our family of associates is working hard to keep our independent customers, military commissaries and our own retail stores' shelves stocked with household essentials and to continue to serve as a trusted provider of food products, which has been our driving force for more than 100 years. We recognize in many of our rural communities, we are the sole grocery provider and tens of thousands of families and neighbors are relying on us."
Edlson continued, "As we continue to navigate the evolving COVID-19 pandemic, we remain committed to ensuring the well-being and safety of our family of associates, customers and communities and supporting health officials and government leaders to contain the virus. We have redoubled our sanitation and safety efforts and stepped up all of our operational policies and procedures in-line with local and national government recommendations."
Qualified candidates can apply for immediate interviews and on-the-spot hiring at retail stores and distribution centers. For locations and to apply, visit a local SpartanNash corporately owned store or go to careers.spartannash.com.