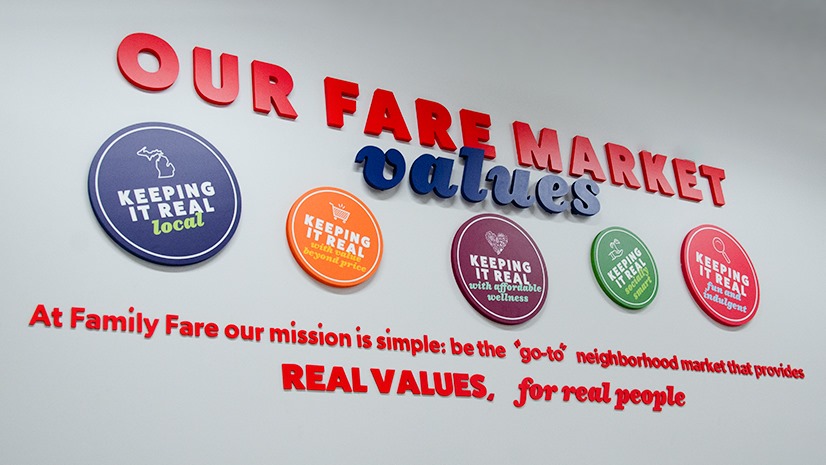 May 21, 2019
SpartanNash invests $18 million rebrands Family Fare Stores
On May 19, 2019 SpartanNash announced 18 of its Family Fare stores were being reopened with new branding and a new attitude to deliver a bold new look and expanded, innovative offerings. The stores in West Michigan stores underwent $18.3 million investment, creating 120 jobs.
Family Fare announced five brand promises built on local products and relationships, value beyond price, affordable wellness, being socially smart and delivering a fun and indulgent shopping experience.
"SpartanNash has been headquartered in West Michigan for more than 100 years, and we couldn't think of a better place to unveil our new Family Fare brand and all that it has to offer," SpartanNash President and CEO Dave Staples said. "Our Family Fares continue to offer selection, quality and freshness throughout the store, with new and exciting elements that allow our store guests to browse, discover and even indulge with unique offerings, local products and everyday values you can't find anywhere else," Staples said.
Family Fare also unveiled its new logo and mission: to be the trusted, go-to neighborhood market that provides real values for real people. Store guests can experience the "Keeping it real" brand promises and new Family Fare logo in their local stores, as well as through an extensive marketing campaign taking place throughout West Michigan this summer.