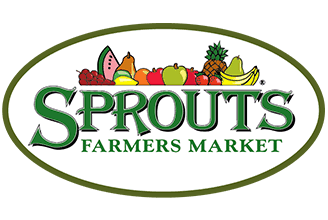 November 7, 2023
Sprouts Farmers Market Partners with Instacart's FoodStorm to Enhance Holiday Catering Services
Sprouts Farmers Market, one of the largest and fastest growing specialty retailers of fresh, natural and organic food in the United States and Instacart, the leading grocery technology company in North America, today announced a new partnership to launch FoodStorm, Instacart's order management system (OMS), across all of Sprouts' 400+ locations. The new partnership will help streamline Sprouts' existing catering operations and modernize its holiday inventory management, ensuring a seamless holiday season experience for its customers and store team members.
Sprouts is now accepting pre-orders for the holiday season through its website, app and in-store with FoodStorm's OMS. Sprouts is known for its online holiday catering options, and the addition of FoodStorm's technology makes it even easier for team members to process orders for turkeys, meats, fully prepared meals, party platters and more. FoodStorm's OMS creates a digital catering experience purpose-built for grocery, enabling omnichannel ordering for customers
"Sprouts is committed to providing a seamless customer experience across all facets of our business, and we're thrilled to partner with our friends at Instacart to bring FoodStorm to Sprouts. This will give our customers a new and convenient way to order better-for-you meals this holiday season," said Nick Konat President and Chief Operating Officer of Sprouts.
Instacart's FoodStorm technology now powers Sprouts' "Turkey Tracker," which lets customers see exactly where their order is in the production process. It replaces the previous system, which relied on a labor-intensive process for fulfilling in-store orders. The transition to FoodStorm's platform alleviates strain on team members, while offering a more seamless experience for customers as they pre-order and track their holiday orders.
"As the holiday season approaches, grocers brace for a surge in demand for prepared food that can increase their order volumes by up to 20 times the usual amount," said Rob Hill, General Manager of FoodStorm at Instacart. "That's why we're committed to investing in the most innovative technology solutions that will enable grocers to expand, compete and better meet the evolving needs of their customers. FoodStorm is designed for busy catering operations, ensuring that orders run smoothly, even during busy times like the holidays. With just a few clicks, customers can order their Thanksgiving feast or holiday meals, knowing it will be conveniently prepared for pickup at their local Sprouts store and allowing them to enjoy more quality time at home with loved ones."
To learn more about Sprouts' fully prepared holiday meals made with fresh and better-for-you ingredients powered by FoodStorm by Instacart, visit Sprouts. For more information about FoodStorm by Instacart, visit FoodStorm. To learn about the Instacart Platform, click here.